Deputies: Upset girlfriend sets Pierce County home on fire, now on the run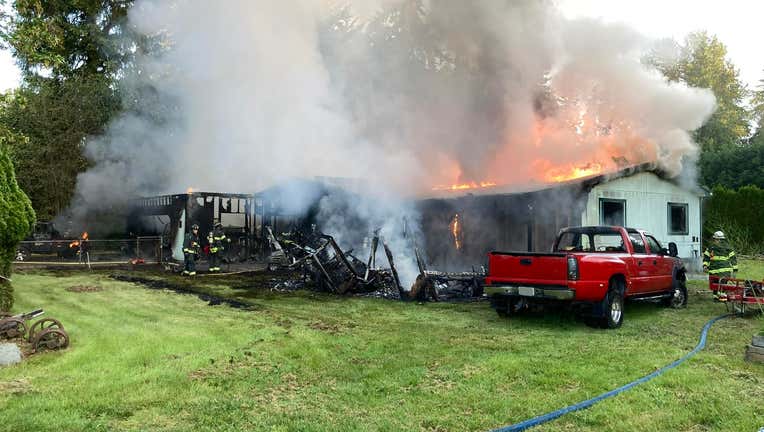 article
PIERCE COUNTY, Wash. - Detectives are searching for a woman who intentionally set a house on fire near Bonney Lake Friday morning. 
According to the Pierce County Sheriff's Office (PCSO), East Pierce Firefighters responded to a house fire in the Prairie Ridge neighborhood at 5:39 a.m. When deputies saw a notification saying the fire was started intentionally, they responded to investigate a possible arson.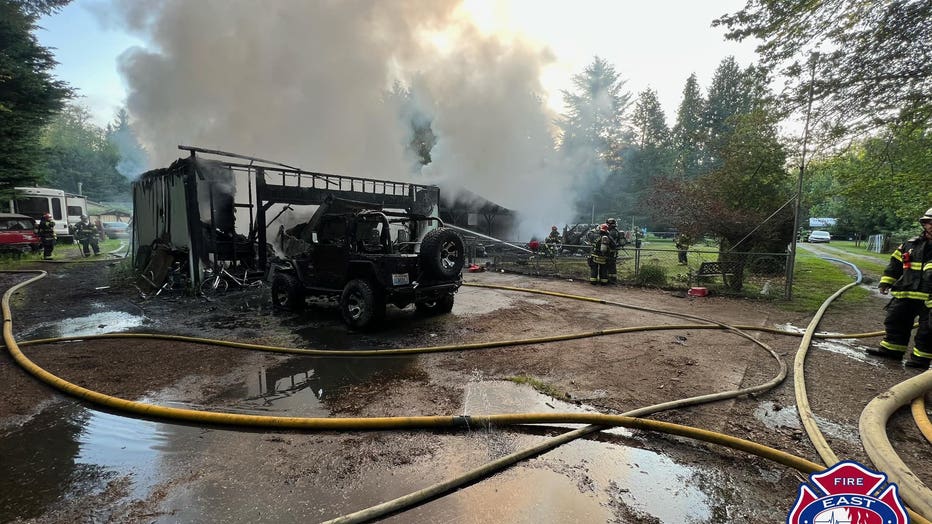 East Pierce Fire & Rescue
Everyone inside the home made it out before it became fully engulfed in flames. Deputies spoke to the residents, and learned that the fire started after a fight broke out between two people who did not live there.
The homeowners told detectives that they hired a mechanic to fix one of their vehicles, and allowed him to stay there for a few days. This morning, the mechanic's girlfriend came to the house and started banging on the windows.
He told deputies she was upset about him staying there, and she threatened to burn down the garage.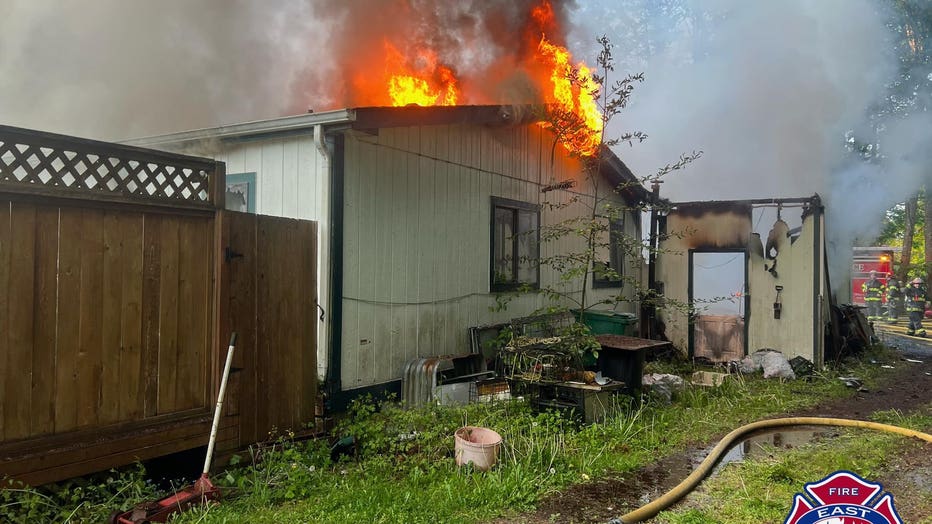 East Pierce Fire & Rescue
Moments later, there was a loud bang. When they came outside, the garage was on fire.
Authorities say the fire spread from the garage to the home, destroying everything including a camper and four vehicles.
Detectives are working to figure out how the fire was started.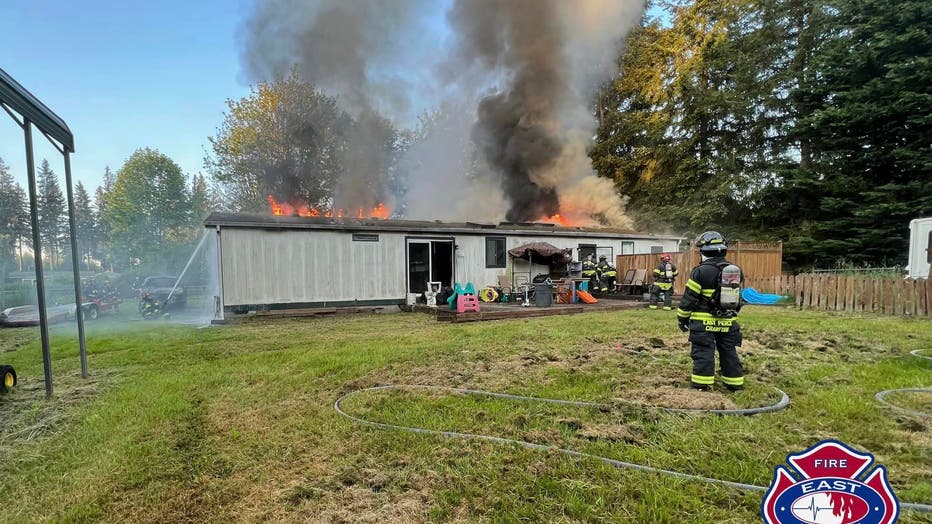 East Pierce Fire & Rescue
The girlfriend has been identified and deputies are searching for her. 
Anyone with information is asked to contact the sheriff's department, or contact Crime Stoppers at 1-800-222-8477. 
This is a developing story.