DNA evidence used to draw up sketches of men wanted in 1986 rape, killing of 2 Tacoma girls


TACOMA -- Police on Wednesday released new sketches of two men wanted for killing two young girls in Pierce County in 1986.

They are cold cases that have haunted Pierce County for 30 years. Jennifer Bastian and Michella Welch were kidnapped, raped and killed five months apart at two separate parks.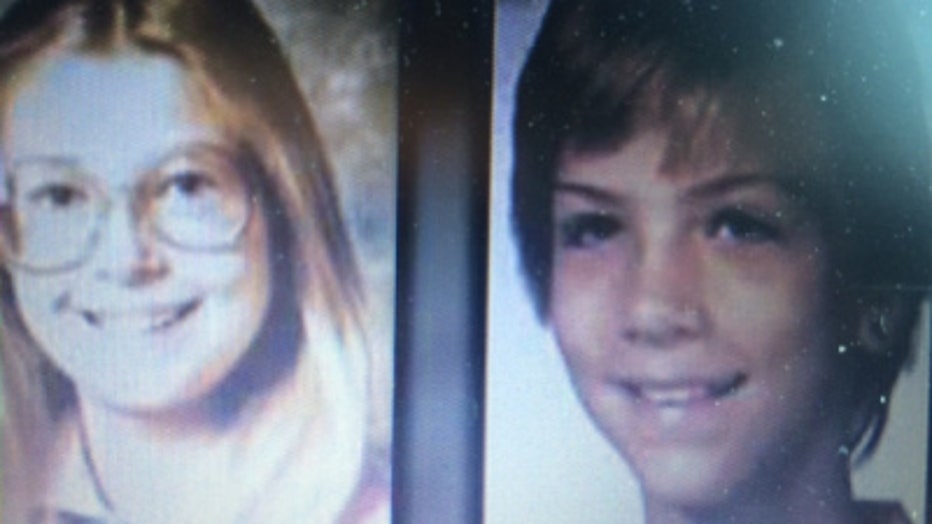 From left, Michella Welch and Jennifer Bastian


Police at first thought the cases were related but now evidence shows they are unrelated. So now the search has gone from one suspect to two with detectives treating the old cases like they are new.

Tacoma Police activated the Child Abduction Response Team, aggressively going after new leads and hoping to solve the cases.

On Wednesday, Q13 News talked to Mary Cavanaugh in the same spot where Michella Welch's sisters came into her salon 30 years ago.

"They came in saying they couldn't find their sister, they were looking for her," Cavanaugh said.

Cavanaugh is haunted by what happened to 12-year-old Michella, who was abducted, raped and killed in Puget Park.

Now 30 years later, Tacoma police believe a man who looks similar to a sketch they released on Wednesday killed Michella in 1986.

"The technology in 30 years is just phenomenal," Tacoma Police officer Loretta Cool said.

Police worked with a Virginia company to use DNA evidence to pinpoint the suspects down to their ancestry and the color of their eyes.




Police say Bastian, 13, was riding her bike alone at Point Defiance Park when she was abducted along 5 Mile Drive.

"She was training for a bike ride," Cool said.

Detectives released a suspect sketch in Bastion's case as well on Wednesday hoping for tips.

Police say in 2013 a detective discovered they had evidence that was never tested. After doing a DNA test, the department realized the cases were unrelated.

Now they are relying on the public's help, hoping someone will recognize the men.

"We've had a couple of calls already," Sarah Foster said.

Foster, with Emergency Management, is among the 60-plus people working on the cold cases.

She's helping to monitor the 24-hour tip line for the next two days.

"I remember that summer and the abductions -- my mom was really nervous about letting me ride my bike with my friends," Foster said.

The girls would have been around Foster's age today.

Foster said their brutal rapes and murders changed the way families lived their lives.

"It was a big shift how we grew up around here," Foster said.

Now she's hoping the new, sophisticated sketches will help bring justice for the families.

Last year, Q13 News spoke with Bastian's mother. who talked about her daughter's passion for biking.

"She was practicing and she was intent with this practicing it was every day," Jennifer's mother, Pattie Bastian, said.

If you have a tip for police, call (253) 798-TIPS. The tip line will be open 24 hours for the next two days. After that, any calls will be forwarded to a staff member.