Docs: Seattle woman stabbed 100+ times while trying to protect her mom from stepdad
SEATTLE - A 21-year-old woman died after she was stabbed more than 100 times while trying to protect her mother from her stepdad in their Seattle home, according to court documents.
Seattle police were called on Aug. 7 before 5:00 a.m. to a home on 31st Ave. S. in the Beacon Hill neighborhood.
According to charging documents, the victim, 21-year-old Angelina Tran, was awoken by the sounds of a struggle in the home. She went into the kitchen to find her stepdad Nghiep Chau striking Tran's mother. Tran put herself in between the two and grabbed onto Chau to keep him away from her mother.
The two struggled, fell to the ground and documents say he then grabbed a kitchen knife from a drawer and began stabbing Tran. Tran's mother ran into a bedroom and called 911.
But the attack didn't stop there. Documents say Chau paused the attack on Tran several times, including once to change clothes and another time to grab a different kitchen knife, and another time to search for his wife.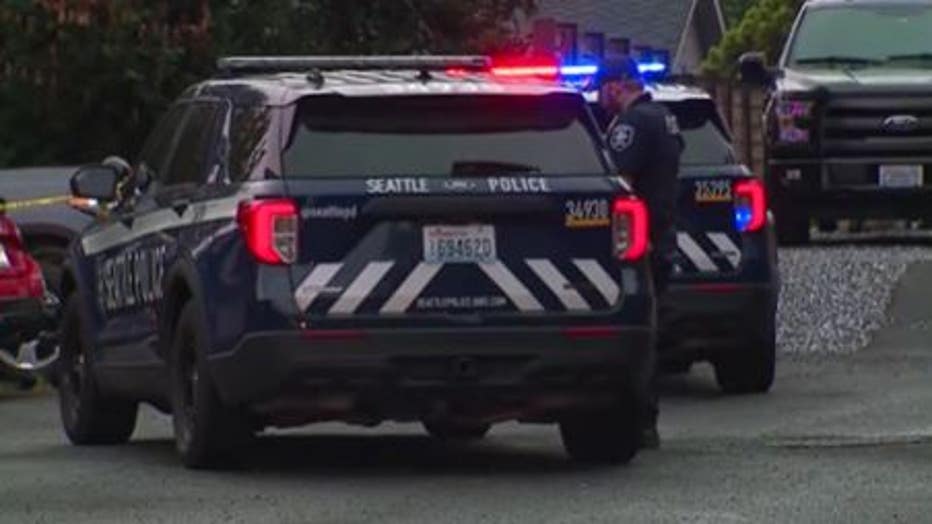 Chau told officers that he would have stabbed and killed his wife if he had found her before police arrived. When officers arrived, Tran's mother and grandmother left the home to safety. Officers said they then saw Chau with a knife coming down the stairs. He dropped it and was taken into custody.
Documents say that Chau told patrol officers "I killed somebody." Officers got search warrants and recovered evidence at the scene including video files from the home's security camera system.
READ ALSO: 3 dead, 6 injured after shooting at South Seattle hookah lounge
Investigators said the video footage showed the initial assault of Tran's mother and the majority of the stabbing attack of Tran.
King County Prosecutors filed two felony charges: murder in the first degree and attempted murder in the first degree.
Prosecutors argued that Chau was a flight risk and a danger to the community and a judge set bail at $5 million. Chau remains in the King County Jail. His next court appearance is scheduled for Aug. 23 in King County Superior Court.
Tran was a student at the University of Washington.
"We are shocked and deeply saddened to hear about the killing of Angelina Tran," said Victor Balta, a university spokesperson. "Our hearts go out to Angelina's family and loved ones. Counselors and other resources are available for students, faculty and staff, and we encourage those in need to use them for support during this very difficult time."
A UW professor and chair of Human Centered Design and Engineering said Tran was passionate about designing for accessibility and inclusivity.
"She was involved in several directed research groups, including one on designing a toolkit for peer support for community safety and another on analyzing wilderness medicine data from a Southeast Alaskan field site," said Julie Kientz, professor and chair of Human Centered Design and Engineering. "She was also active in HuskyAdapt, BioExplore, the Society of Women Engineers, and the Vietnamese Student Association. Angelina's instructors shared with me that she was a superb student and very enthusiastic about design research. I know she will be greatly missed."
A GoFundMe has been started in Tran's memory benefiting the National Asian Pacific Center on Aging (Napca).
Chau has pleaded not guilty. Bail was set at $5 million.