EXCLUSIVE: Seahawks WR Percy Harvin says he 'wasn't settled' after Super Bowl win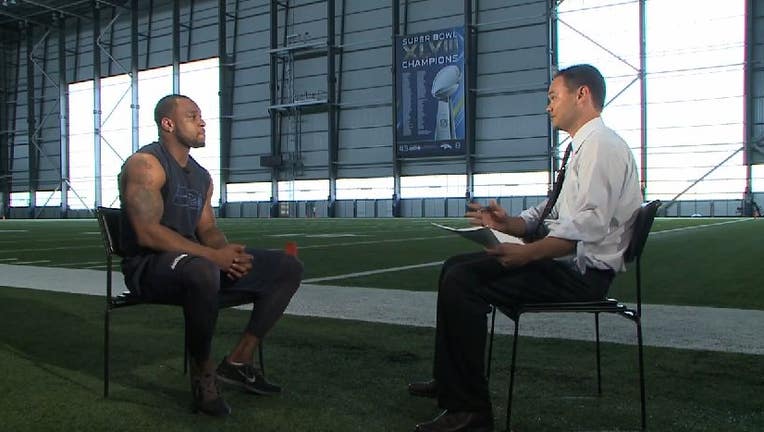 article


SEATTLE – Winning the Super Bowl would likely make a season for anyone who has ever played more than a few seconds of football at any level.

But in Seattle, for the Seahawks' usually confident star wide receiver Percy Harvin that just isn't the case.

"A lot of people were asking me, did that kind of make the season for me? And it did, but not at all," said Harvin during an exclusive interview with Q13FOX Sports Director Aaron Levine.

Harvin told Q13FOX's Levine that he had been brought to the team to make plays throughout the season, but that he felt he wasn't able to do that.

"After the Super Bowl, it was good that I reached one of my dreams and, you know, I got to the pinnacle of football ,but I just wasn't settled last year," said Harvin to Q13FOX.   "When I got home I took about 2 or 3 weeks off and I was right back to work."

As the official home of the Seattle Seahawks, Q13FOX has been granted unprecedented insider access to the entire team throughout the entire season.

During the interview, Levine asked Harvin why he liked playing the role of the 'unsung hero' on the team. And don't miss Part 2 of the interview at 9 p.m. and 10 p.m. Tuesday in which Harvin reveals his favorite teammate and the promise he made to the team at half time in the Super Bowl.