Grading schools? Legislators propose A through F system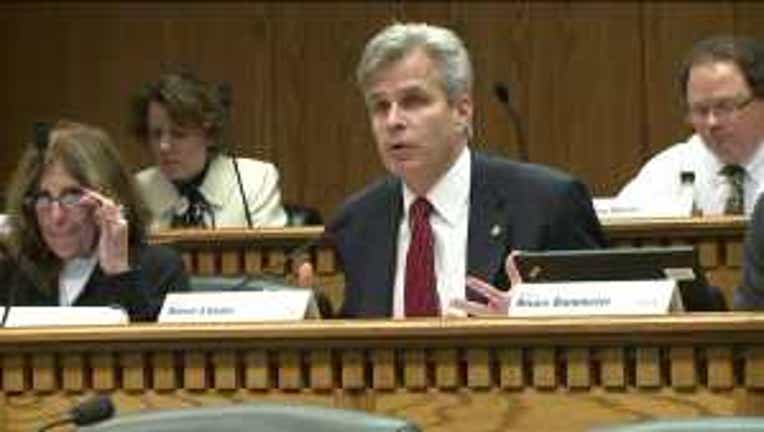 article


OLYMPIA -- Public school students are graded A through F on almost a daily basis. Is it time to do the same with schools?

"It's a simple labeling system for parents to understand how their schools are doing as far as student achievement and growth," said state Sen. Steve Litzow, R-Mercer Island, who is sponsoring the measure.

Education is clearly the biggest topic in Olympia this session. That's because of a recent state Supreme Court mandate that the Legislature come up with $1 billion more for schools in the next budget. That challenge is dominating pretty much everything that happens in Olympia.



Litzow is among a group of education reformers who want to make sure that alongside all that new money come policy changes to help ensure results, including putting big bold letter grades on every school in the state and posting them online for everyone to see.

"Everybody is very familiar with A through F," he said.

School grades would be computed based on a host of factors, including test scores, achievement gap and graduation rates.

"It would send the wrong signal," said State Schools Superintendent Randy Dorn, who opposes the measure. "It won't give a true picture.  You have to do a little more in depth, not just a simplified it's a B or it's a C," he said.

Dorn worries the grading plan could unfairly shame schools in poorer areas, where student achievement has always been more challenging.

"A lot of these schools that we have now, they might not look as good as another school, but they have dramatically improved over the last three years, and that won't be considered," said Dorn.

Litzow denies that the new system would be a stigma.

"We're not trying to shame anyone," he said. "What we are trying to do is identify where we need improvement, what schools are doing well."

For Dorn, the real solution to better schools is more money. "We're 42nd in the nation in per pupil funding," he said. "If you want a 21st century school system, you are going to have to invest."

"We know we need to put more money in," said Litzow. "But we need to change the system so we can tie that money to student learning and student achievement."

The school grading bill was one of four reforms that were considered Wednesday by the Senate Education Committee. Litzow, who is the committee chairman, has got several more bills slated to be heard in the coming weeks.