Gun found in locker at Federal Way High; principal warns of alcohol, too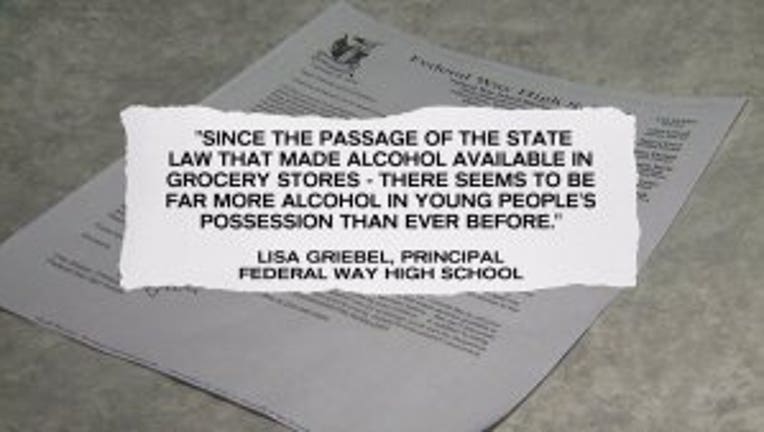 article
FEDERAL WAY -- An unloaded gun was found in a student's backpack at Federal Way High School and the principal, in alerting parents, sounded another alarm about what she says is a growing problem.

Principal Lisa Griebel told parents in a letter:  "An unloaded gun was discovered in a student's backpack."

The student did not have ammunition and was expelled, she said.

The principal said the gun was discovered during an investigation into students possibly being in possession of alcohol.

"Since the passage of the state law  that made alcohol available in grocery stores," Griebel wrote, "there seems to be far more alcohol in young people's possession than ever before."

The school district said it is seeing more problems on campus with students and alcohol, but the Federal Way Police Department said it doesn't have reports to support that statement.