Homeowner shoots 2, killing man, wounding woman on his property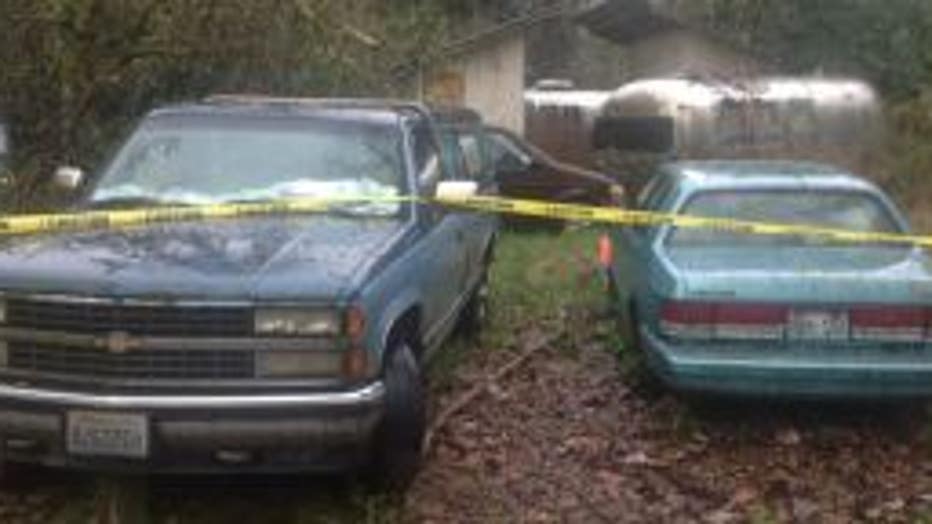 By Steve Kiggins

Q13 FOX News reporter

MAPLE VALLEY -- The King County Sheriff's Office is investigating an early morning shooting that left one man dead and a woman seriously injured.

A 911 call was placed shortly before 4 a.m. Friday by Maple Valley homeowner Chuck Emig, 66, who said two people were trespassing on his property and were attempting to break into a shipping container, the sheriff's office said. The call was disconnected and Emig called back a few minutes later and said he had shot the alleged intruders.

When deputies arrived on the scene, they found one man dead and a woman seriously injured with at least one gunshot wound. The woman was airlifted to Harborview Medical Center in critical condition.

"The property owner here has been released and per further investigation, and as of right now there are no charges being filed against the property owner, but we're still investigating the incident," said King County Sheriff's Office detective Jason Stanley.

Sheriff's deputies are no strangers to the neighborhood. Stanley said they've responded several times in the past few weeks for burglary calls.

"There was cops out here just the other day, four of them, I think," said neighbor Jake Huber. "My brother, he's been robbed four times."

Asked how he'd feel if his neighbor was arrested for the shooting, Huber said, "He'd better not (be charged) because the population's going to be mighty PO'd. It's high time we take the law into our own hands."

Another neighbor, Dennis Lundy, said, "Hopefully they'll find that he was justified in what he di,d but I'm sure he's going to live with his choice for a long time. You make a choice in a second and you evaluate it for a lifetime."

Detectives are working to determine if Emig fired in self-defense. If Emig felt his life was being threatened, he may be in the clear.