Initiative would stop I-90 tolling before it starts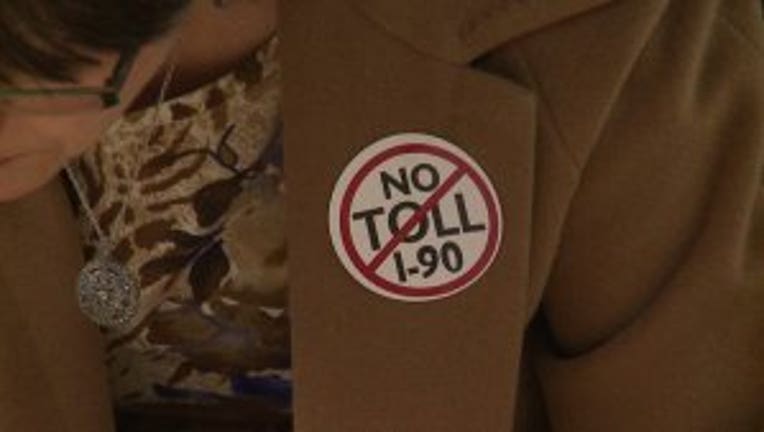 article
OLYMPIA -- Hundreds of people recently spoke out against possible tolling on the Interstate 90 bridge.

Now, a handful of interested individuals are trying gather enough signatures to put an initiative on the ballot that would stop I-90 tolling before it starts.

The group Democracy Workshop is trying to gather 350,000 signatures from those opposed to I-90 tolling in order to get the issue on the ballot next year.  Those signing the petition, including Mercer Island resident Owen Blauman, said the tolls will do everything from hurting fixed-income seniors to restricting neighborhood tourism.

"The state is out doing all the projects like there is endless money but there isn't," Blauman said.



WSDOT needs to plug a $1.4 billion dollar shortfall to finish paying for the 520 bridge replacement. But those with the Democracy Workshop argue it should be voters, not state officials that determine the fate of tolling on I-90.

"It's tolling here on I-90, it's a little bit of tolling and Vancouver. Soon it will expand to Eastern Washington," Blauman said.

Officials with the Washington State Department of Transportation wouldn't comment on the petition drive. However, they recently encouraged residents to voice their concern.

"We are also on the web," said WSDOT Tolling Director Craig Stone. "People have until Feb. 22 to give us their comments."

Democracy Workshop has until July 5 to turn in the number of signatures needed to put the issue on the ballot.