Man arrested in deadly pedestrian accident has recent history of DUI arrests; bail set at $2.5 million


SEATTLE -- Mark Mullan, who was arrested under suspicion of DUI Monday afternoon after striking four pedestrians with his pickup truck, has a history of DUI arrests. When he appeared in court Tuesday afternoon, his bail was set at $2.5 million -- $500,000 more than what prosecutors requested. Mullan's arrest on Monday for driving under the influence was his third DUI arrest in less than six months.

According to a spokesperson at the Seattle Municipal Court, Mullan, 50, was arrested on Dec. 25, 2012, for driving under the influence after a hit-and-run accident. Then, on Jan. 14, Mullan appeared in court for an Oct. 14, 2012, DUI charge in Snohomish County.

On Dec. 25 Mullan reportedly hit the Seal's Motel on Aurora Avenue North and fled the scene, witnesses told police at the time. He was eventually apprehended and was administered a breath test which registered .322, the court said.

Mullan appeared in court on Jan. 7 and pleaded guilty to charges of driving under the influence and leaving the scene of an accident.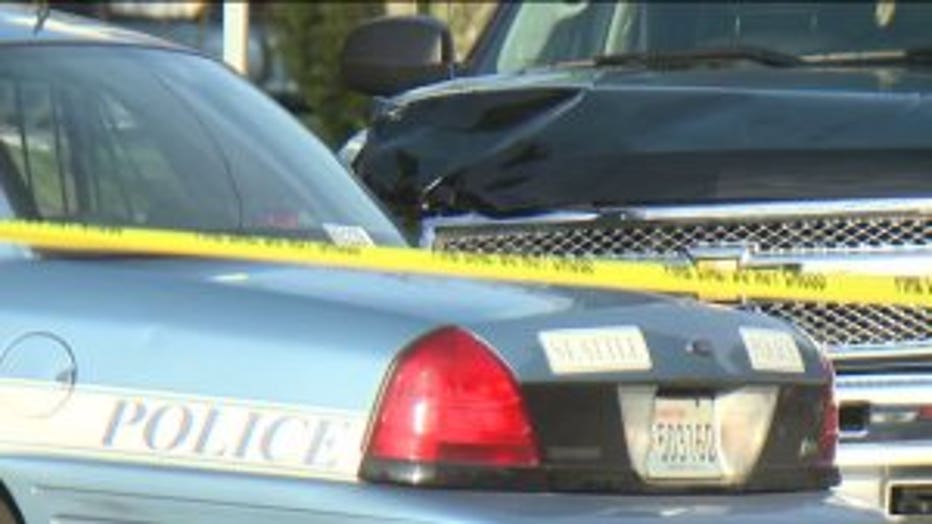 The court said that Mullan is on probation and had been ordered to avoid alcohol. He was also supposed to have an ignition interlock system installed in his vehicle for five years; there was no system installed in his car at the time of Monday's accident.

The accident killed two adults, a 66-year-old man and his 68-year-old wife, and severely injured the couple's daughter-in-law and her 10-day-old infant.

Mullan's 20-year-old niece, who asked not to be identified, said that her uncle had been sober for "some time," but that he started drinking again in October when her father died. Her father and uncle were very close, she said.

She said that the family had been concerned about Mullan's drinking and that he would do harm to himself but that he was a "caring, loving person" who would never intentionally hurt anyone.

Mullen's niece said he lived near where the accident took place, which would account for why he was in the area at the time.