Police: 2 charged after children discovered partially clothed, boy found locked in cage in Mayfair home
PHILADELPHIA - Authorities were called to a house in Mayfair for reports of screaming and found two partially clothed children outside and a naked boy in a dog cage inside, police said. 
Officers from the Philadelphia Police Department made the chilling discovery at a home on the 4200 block of Glenview Street around 1 p.m. Thursday. 
Police found two partially clothed girls, ages four and five, crying outside in the rain. Officers then entered the home and found a naked 6-year-old boy locked inside a dog cage that was secured with a zip tie, according to officials. 
Sergeant Eric Gripp told reporters an elderly woman and a 40-year-old man were also inside the home when police arrived. Five children live at the house, including two who were at school.
A woman who claimed to be the mother of at least one of the children arrived at the home while police were there, Gripp said. She was taken to the Special Victim's Unit for questioning.
MORE LOCAL HEADLINES
"This is just an absolutely tragic situation," Gripp said. "We don't live in a world where under any situation whatsoever we should have a child inside a cage or young children outside standing in 
the rain."
Police say the three children found at the property did not appear to be suffering any physical injuries. They were taken to St. Christopher's Hospital for Children for a medical evaluation. 
Police say the Department of Pennsylvania Department of Human Services have been called to the home several times.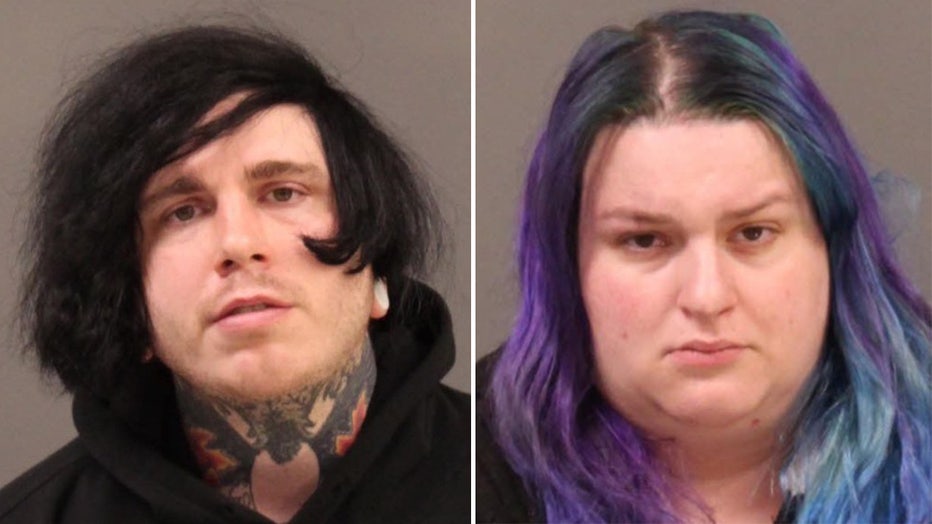 "This has been an ongoing drama man. I've been here 12–15 years," Hector Perez said. "Cops have been coming here on and off. Nothing has ever been done."
On Friday, the Philadelphia Police Department announced charges against Michelle Campbell, 30, and Paul Weber, 31. 
Both have been charged with Endangering the Welfare of a Child and Recklessly Endangering a Person.