Police: Student kidnapped, forced to be getaway driver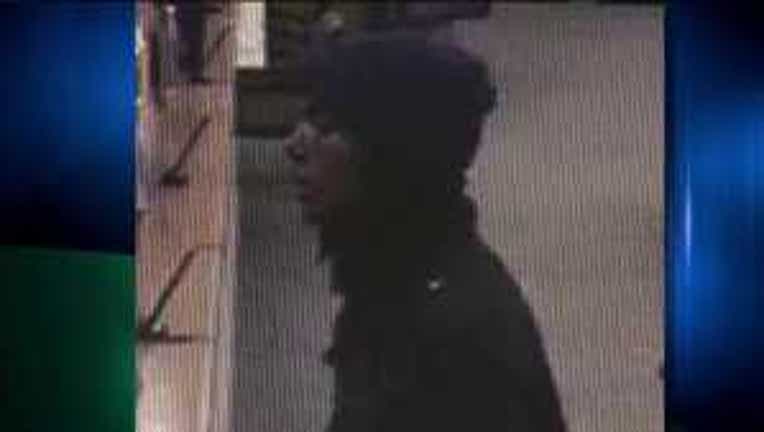 article
EVERETT -- Kidnapped. Held at gunpoint. Forced to wait outside while the kidnapper robs a bank.

While it may sound like something out of a television script, Everett police are saying this is what happened to one Everett Community College student in January.

According to police, a female student was returning to her vehicle near the college around 5 p.m. on Jan. 23. A man walked up, allegedly pointed a gun at her and demanded she get into the vehicle. The man then directed the woman to drive around town until they parked near a bank in downtown Everett. There, he pointed a gun at the student and said that if she left, he would find and kill her, police said.



"He tells her, 'Hey, listen, I know who you are. I know your license plate. I'm going to find you and I'm going to kill you,'" said Everett police officer Aaron Snell. "So, very terrified, she stays there."

The suspect walked into a Wells Fargo Bank at 1801 Broadway Ave. and robbed the bank, police said. The suspect then got back into the woman's car and demanded she drive him back to the college.

After dropping him off, the girl immediately went to the Everett Police Department to tell her story. Luckily, she was uninjured. But now, police are worried the man could do this again.

"We do have concerns that he's still out there," Snell said. "He may find somebody else, kidnap somebody else."

The suspect is described as a black man between 20 and 30 years old. He's about 5-foot-11 and 160-pounds. He has shoulder-length black dreadlocks and spoke with an African or French accent.

Everett Community College sent out a letter explaining the incident to students a week after the harrowing ordeal.

"We've notified all the students and we've asked them to be more aware of their surroundings," Pat Sisneros, with Everett Community College, said.

Students are also on alert.

"It kind of scares me about safety and security around campus," student Julie Ebert said.

Anyone with information on the suspect or the incident should call 911.