Seahawks' Golden Tate devotes time to helping families at Gilda's Club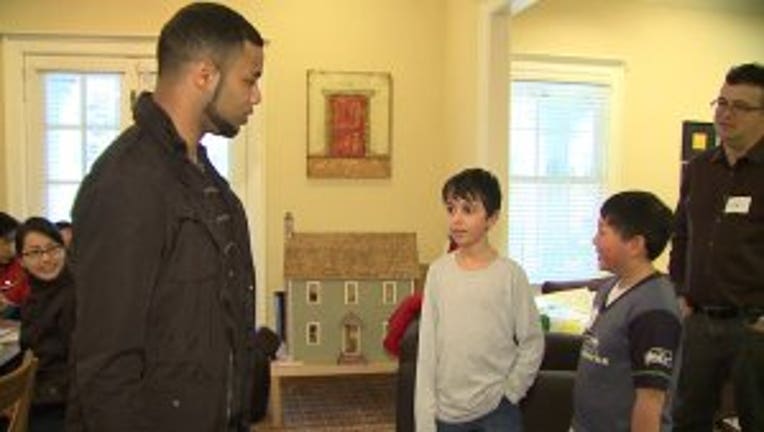 article
SEATTLE --  On and off the field, Seahawks wide receiver Golden Tate is quick to put a smile on everyone's face and at Gilda's Club, Tate is using his charm and devoting some of his time to be with people who are living with cancer.

"I'll do whatever I can to help change lives and to help people be more positive about the situation or the circumstances that they're dealing with," he said.

Tim Corey's wife has been battling breast cancer for years and it's been difficult for the family.

"It's like being dropped into the middle of the wilderness and you have no understanding of the language -- really no awareness of what to ask," Corey said.

He said having a football star like Tate spend time at Gilda's Club helps his children believe anything is possible. And meeting other families through Gilda's Club, hearing their stories and knowing they're dealing with the same things also has made their struggle easier to face.

"We sat down and had a family meeting and talked about basically what we learned from other parents and we made some decisions as a family going forth -- it had an immediate impact," Corey said.

"I had a grandmother who died from cancer -- years back -- we didn't have that type of support system that they have at Gilda's Club," Tate said, adding that he remembers kids at school would make fun of him about his grandmother's suffering.

"It was very hurtful. I would just go home -- upset -- and have to talk to my parents who were also dealing with my grandmother having cancer. They were very frustrated and sad," he said.

For more information on Gilda's Club, visit their website.