Seattle hit & run victim dragged, killed


SEATTLE -- Police are looking for a driver who took off after hitting and dragging a man on South Dearborn Street. The victim died.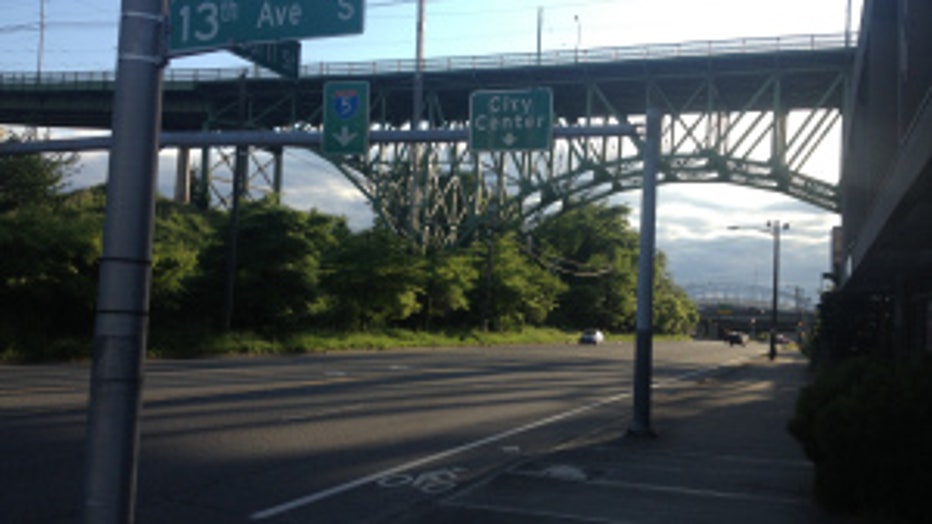 On South Dearborn Street near the corner of 13th Avenue South, an X on the street and some scraps of crime scene tape are the only indicators that someone died on the street early Sunday morning.

"I live around the corner. That's incredible, grizzly, awful," neighbor Jerry Pellowski said.

"You see a lot of violence and stuff happening over here but I haven't really seen anything like that happen," pedestrian Marisol Bobadilla said.

Police don't have a lot of information but they say it happened just after 4:30 a.m. Sunday.

The 34-year-old man was hit by a car, dragged a short distance and died on Dearborn almost directly beneath the 12th Street Bridge.

"Where was he? Was he on the sidewalk or was he in the street? The concept of somebody getting hit by a car down here is kind of frightening because I walk this street pretty regularly," pedestrian Dylan Green said.

Dearborn is a heavily used east/west thoroughfare.

There is an I-5 on-ramp and a lot of foot traffic between the Stadium District and the Central District.

Plus there are several homeless camps in the area and some believe the victim may have been a vagrant.

"I don't imagine the guy was in his right mind if he was out in the middle of the street.  You can see cars coming either way," pedestrian Jordan Reed said.

Police believe the driver just kept going.

So far there are no witnesses and no vehicle description.

"That's terrible.  I mean, shoot, I don't even know what to expect.  It's terrible that people would do that," Reed said.

"I see a lot of skid marks and probably dangerous situations that I missed out on so I definitely pay attention when I walk and I don't come out here after nine o'clock if that makes sense mainly because it's darker," Pellowski said.

Police are asking for the public's help.

If you saw the man get hit on Dearborn just after 4:30 Sunday morning or you know what happened you're asked to call 911.