Seattle Parks employee pleads not guilty to shooting co-worker
SEATTLE -- A Seattle Parks & Recreation Department employee pleaded not guilty Monday to a first-degree assault charge for allegedly shooting and wounding the executive director of a nonprofit that funded recreation programs in the parks system earlier this month.

The defendant, Carolyn Joyce "Zoom" Piksa, 46, was also charged with second-degree assault for allegedly pointing a firearm at a second co-worker later the same day.

A hearing was set for April 8.  Piksa remains in the King County Jail on $1 million bail.

The shooting victim, Bill Keller, 65, who is recovering from his wound, is the executive director of the Associated Recreation Council, a nonprofit that coordinates and funds recreation programs in Seattle's Parks Recreation Centers.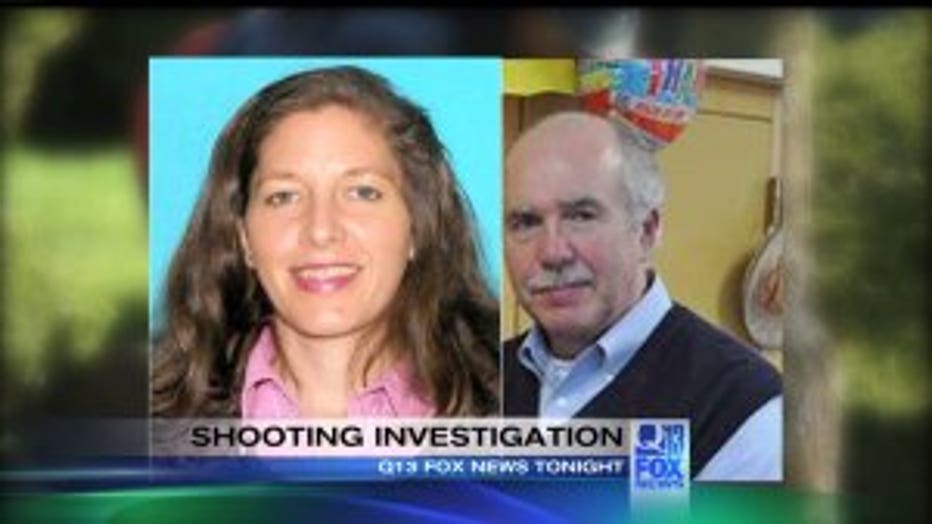 Carolyn Piksa, left, is accused of shooting Bill Keller in the chest.


Police said Piksa shot Keller in the chest in the early afternoon March 8 at a Seattle Parks building at North 82nd Street and Densmore Avenue. The motive was unknown.

But in charging documents, police said Piksa told detectives she believed Keller and the woman she allegedly pointed her gun at later, Cynthia Etelamaki, were involved in some sort of "game of manipulation."

Piksa told detectives she believed Keller and Etelamaki had conspired to have contacts removed from her cell phone, to have money removed from her bank account and caused noises at night that prevented her from sleeping, police said.

Keller later told police that while he knew Piksa from work, he did not have a lot of interaction with her and never had a conflict with her.

After shooting Keller, Piksa told detectives, she retrieved her lunch from a refrigerator and drove to the Bitter Lake Community Center to confront Etelamaki

She brandished her gun at Etelamaki, but did not fire and left in a pickup truck, police said.

Schools and parks facilities in the Green Lake area were placed on lockdown that day while police searched for Piksa. Police traced her cellphone to her home in Burien, where she was arrested unarmed and without incident.

Piksa had been a city Parks employee since 1986.



[trib_ndn vid=24567493 site_section=dash]

The full news conference by Mayor Mike McGinn and the police can be seen below: