'Smoke Buddy' mobile marijuana cart in Portland attacked, robbed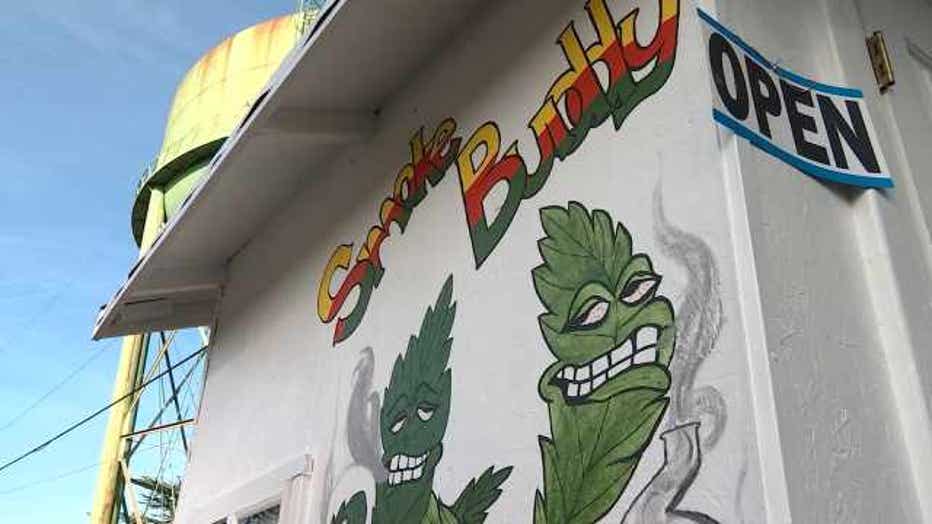 PORTLAND, Ore. (AP) — Portland police say they're investigating an attack and robbery at an illegal mobile medical marijuana cart.

Authorities say the owners of the "Smoke Buddy" mobile trailer reported on Thursday that a man and woman attacked them as they were opening up for the day.

The man flashed a knife, stole marijuana and fled. The woman, who swung a stick at the cart owner, was arrested.

Police said 34-year-old Kelly Green was booked into Multnomah County Jail on investigation of robbery. She is to be arraigned Friday.

The Oregon Health Authority says mobile marijuana sales are illegal. The Smoke Buddy isn't registered with the state dispensary program.

According to KPTV in Portland, Smoke Buddy, near Willamette Boulevard, has a goal of trying to educate people before recreational marijuana becomes legal.

Smoke Buddy is even giving away samples of marijuana for free.

They are not a medical marijuana dispensary, but they do have a license to sell containers.

The business will cater to everyone who is 21 and older, and interested.

Police spokesman Sgt. Pete Simpson previously said if the mobile cart has more than one ounce of marijuana on board, its operator could be arrested or issued a citation for a misdemeanor.

But, Simpson said, the bureau would not devote resources to pursuing them.