Solar storm brings colorful Northern Lights to the Northwest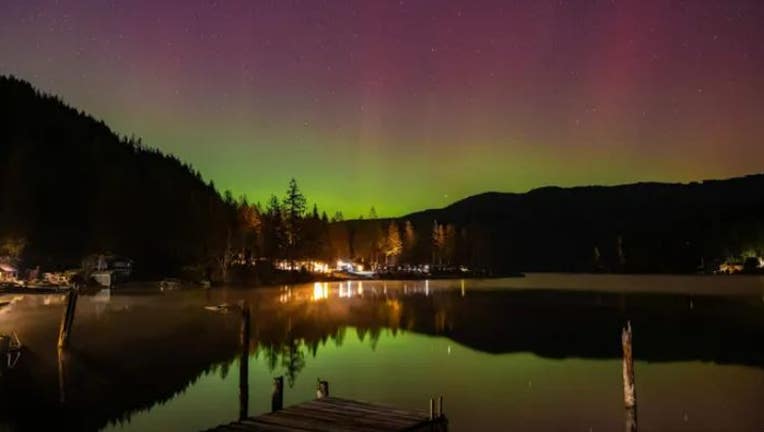 article
LAKE WHATCOM, Wash. - A minor solar flare that arrived late Tuesday night brought a brilliant display of the Northern Lights to the far northern reaches of the U.S.
Video shot by photographer Sean Wheeler of Tandem Wheels Photography showed the neon green haze of the aurora covering the northern horizon, with occasional pillars and bursts of red and purple lights from his perch on Lake Whatcom in northwestern Washington.
"The pillars were beautiful," Wheeler said. "You could see the white haze in the sky dancing. The reflections on Lake Whatcom were incredible."
A similar show was spotted just to the southwest in Hansville on the western shores of Puget Sound and Skunk Bay.  The nighttime web camera at SkunkBayWeather.com captured an hours-long light show that lasted well into Wednesday morning.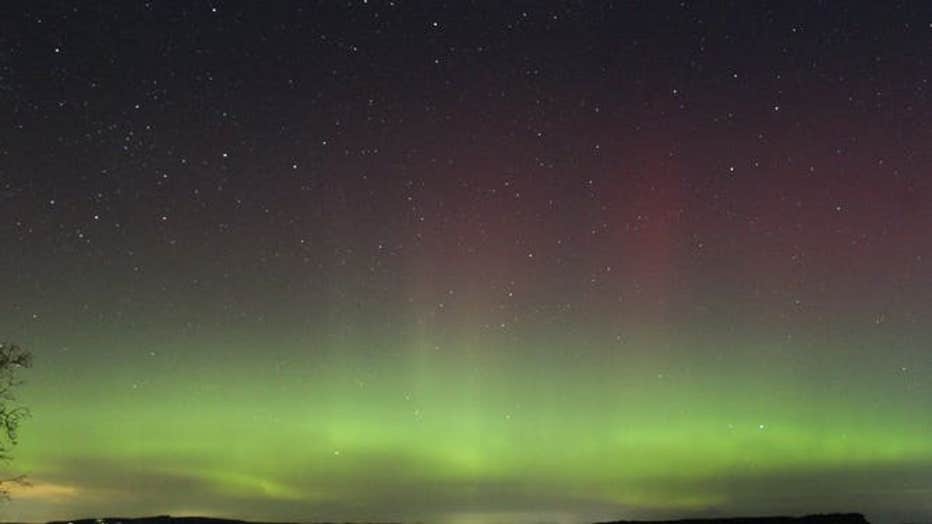 Northern lights as seen from Hansville, Wash. on Feb. 14-15, 2023 (Greg Johnson / SkunkBayWeather.com / FOX Weather)
"A very nice Aurora show last night," said Greg Johnson, who runs the camera.
NASA logged a solar flare on Saturday at 10:48 a.m. EST and classified it as an X1.1. flare, the most intense class of flares.
Vivid Northern Lights displays usually follow a few days after solar events, known as coronal mass ejections or solar flares.  The flares bring a barrage of electrons that interact with oxygen and nitrogen in Earth's magnetic field that surrounds the outside of our planet.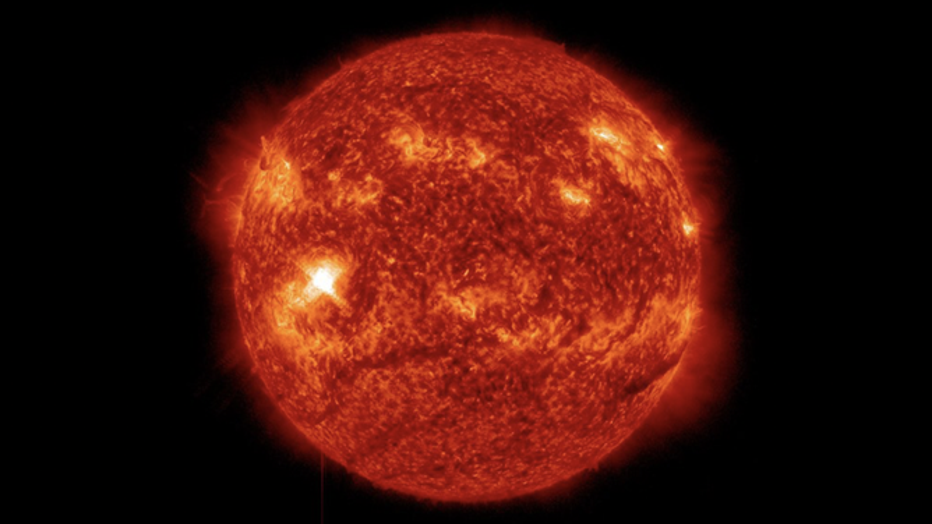 NASA's Solar Dynamics Observatory captured this image of a solar flare – as seen in the bright flash in the center-left– on Feb. 11, 2023. (SDO / NASA)
Oxygen molecules give off a green or yellow glow when they are excited or sometimes can give off a bit of a red hue, according to NASA. Meanwhile, nitrogen will give off blue hues when hit by solar energy.
Solar flares are expected to become increasingly common as the sun approaches the peak of its current 11-year solar cycle. The sun is currently sporting several sunspots which are the main sources of solar flares, and sunspot activity is expected to increase over the next few years.