State schools chief warns of $35M in federal education cuts here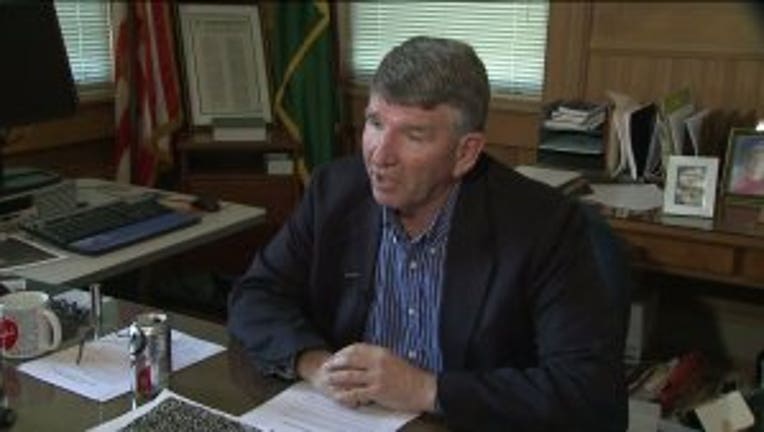 article
OLYMPIA -- With the federal sequester now a reality, the local effects are becoming clear.

State Schools Superintendent Randy Dorn said Monday that at least $35 million in cuts to important education programs, including Head Start, are heading our way.

"I hold Congress responsible," he said.



At a time when the Legislature is under a state Supreme Court mandate to add more money to education, any cutback at the federal level makes the hole that much deeper.

"Unless they (members of Congress) do something, it's not coming," said Dorn.

He added that the federal cuts will hit in four areas:  struggling districts ($2 million); struggling students ($13 million); special education ($11 million), and the popular Head Start program ($9 million), something that especially concerns Dorn.

"The only way you can make cuts is certain kids don't get to come" into the program, he said. "You eliminate the slots."

Dorn argues that cutting Head Start means more kids coming "unprepared" for kindergarten.

With the $35 million in federal cuts this year alone, "We're going to give less services to kids that are already struggling," Dorn said.

The schools chief said the federal cuts make it all the more critical that state legislators step up to the Washington Supreme Court mandate to add more money – upwards of $1 billion more – in this year's budget for public schools.

"We're 47th in the nation in class size," he said.  "Something has got to be done."

Dorn said last week's state Supreme Court ruling striking down the legislative supermajority for tax increases will help, but with half the legislative session now over, schools still haven't seen a dime of new money.

"I'm going to be watching the budget," Dorn said. "If they think that schools need to be graded A, B, C, D, maybe the Legislature needs to be graded A, B, C, D.  Right now I wouldn't say that they are getting their passing grade yet."

Dorn said that in the next few days he's going to be sending a letter to every state legislator telling them exactly how much he believes needs to be added to this year's budget to fulfill the Supreme Court mandate, and exactly where he thinks it needs to be spent.