State Senate transportation plan: 11.5-cent gas tax hike … with reforms


OLYMPIA -- Senate Republicans have resisted an increase in the gas tax increase all year long.  Until now.

They just recently came forward with a plan to match the $10 billion proposal that Democrats have been pushing for months.  But along with a gas tax hike, Republicans want transportation reforms as part of the deal.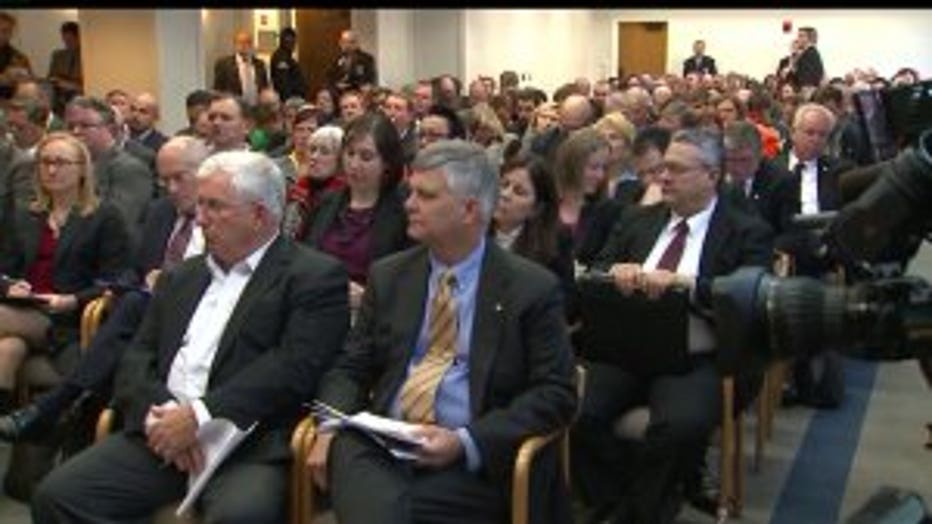 "You'll find that in this there are very few, if any, studies, those kinds of things," said state Sen. Curtis King, R-Yakima.  "If we're going to do it, let's do it, and let's get it done."

On Thursday, an overflowing crowd came to testify about this latest proposal.  One clear supporter is the mayor of Everett, who says it's key to keeping Boeing there because the company needs good roads for its employees and its freight.

"Passing this transportation package is going to be critical to our potential success in landing the assembly of 777X," Ray Stephanson said.  "I would urge you, please, this committee, and then on to the full Senate and House, to pass this transportation package."

The Republican proposal would fund many of the projects that are supported by Democrats, including State Route 520, Interstate 5 and State Route 167. And both plans provide authority for King County to raise taxes to save Metro bus service.

But transit activists aren't happy with the Republican proposal, which, they contend, is too heavy on roads and too light on alternatives.

"Their package is terrible," said Ben Scheindelman of the Seattle Transit Blog.  "Thinking that they can put something out there with 2% transit in it when most states give 17% of their transportation budget to transit is way out there."

Scheindelman argues the package needs to be significantly altered.

"This is a joke," he said.

Many lawmakers are trying to forge a deal before the end of the year so that it can be done before the new Legislature begins in January. Otherwise, they worry about chewing up a lot of that two-month session with this debate and pushing aside all other business.