Tornado rips off roof of barn in S.W. Washington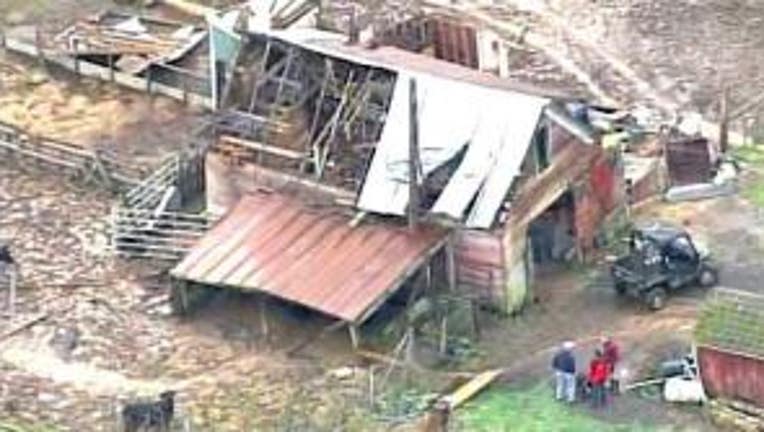 article


HOCKINSON, Wash. (KPTV/Portland) -- A woman living near Hockinson in Clark County heard a boom and looked out her window just in time to see a swirling cloud touch down on top of her barn and rip off part of the roof.

It happened just after 4 p.m. in Hockinson, which is about 23 miles northeast of Portland.

Irene Ginter said they had hail and rain throughout the afternoon, along with a black sky for what seemed like two hours.

Then, an extreme wind event hit.

Firefighters said strong winds picked up pieces of the barn's roof and hurled them over a 10-acre area to the east. The building partially collapsed.

"The barn was flying around," Ginter said. "We have half a barn hanging there."

Ginter said the barn was built in 1945 and stores hay.

The National Weather Service did not issue a tornado warning, but later confirmed that a tornado touched down near Hockinson at that time.

Ginter said it was a swirling white could that lowered itself onto the barn.

"It came and went in just 15 or 20 seconds," she said.

Dispatchers said no other calls were made to 911 reporting a possible tornado in the area.

No one was hurt in the storm.