TORONTO -- A cellphone video purportedly depicting Toronto Mayor Rob Ford smoking crack cocaine is being shopped by a group of Somali men involved in the drug trade.

The Toronto Star reports that two of its reporters have viewed the 90-second video three times. It apparently depicts Ford sitting in a chair, wearing a white shirt, as he inhales from what appears to be a glass crack pipe. Ford, 43, then trades barbs with an individual not seen on camera who goads the mayor on topics like Liberal Leader Justin Trudeau and the high school football team Ford coaches.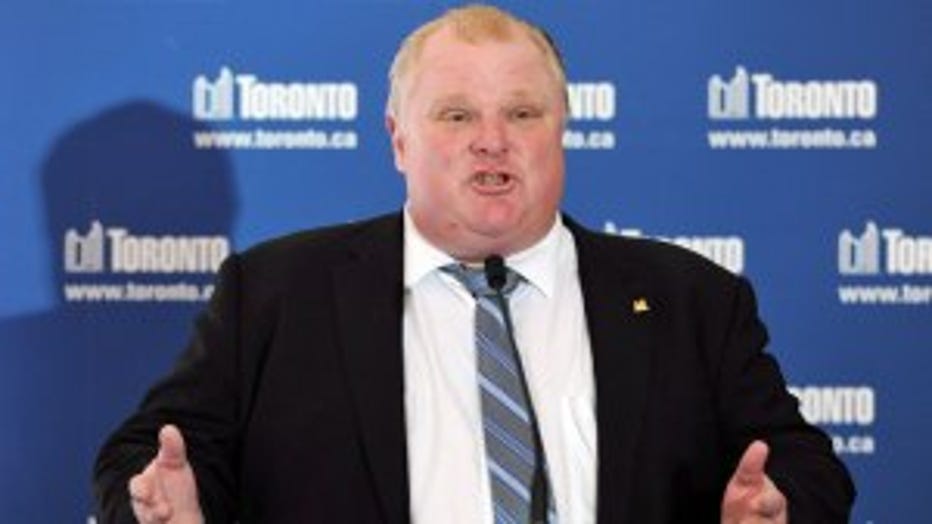 "I'm f---ing right-wing," Ford appears to mutter at one point. "Everyone expects me to be right-wing. I'm just supposed to be this great … "

Ford later uses a homosexual slur in reference to Trudeau and seemingly refers to the players on the football team as "just f---ing minorities." Sources told the newspaper that the video was shot sometime last winter at a house south of Dixon Road and Kipling Avenue in Toronto. Attempts to reach Ford or members of his staff for comment by the newspaper were unsuccessful.

Dennis Morris, an attorney retained by Ford, said Thursday's publication of details related to the video by Gawker.com was "false and defamatory," adding that by viewing any video it's impossible to tell what a person is doing.

"How can you indicate what the person is actually doing or smoking?" Morris said.

Ford's chief of staff, Mark Towhey, declined to speak to a Star reporter when reached Thursday night.

For more on this FOX News story, click here.