Washington's drowning rate surpasses national average, the need for lifeguards has never been greater
The lifeguard shortage is so drastic across Washington, some pools or swimming areas won't even open this season. That is, unless community members step up and become lifeguards. 
In Washington, the drowning rate is higher than the national average, including boating-related deaths. The drowning rate in Idaho and Oregon is even higher.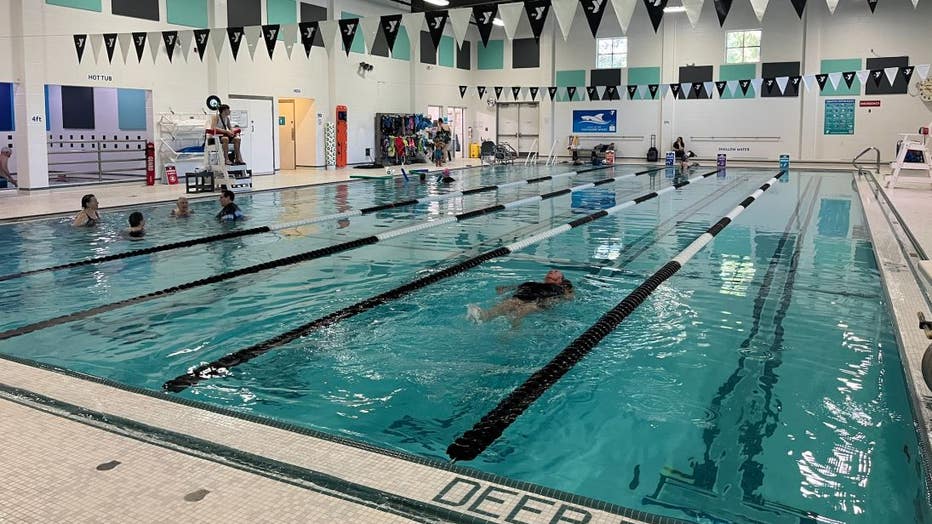 The need for lifeguards across the region has never been greater than right now. Organizations are also on the hunt for people to become swim instructors.
At Northshore YMCA, they say knowing how to swim and getting kids into lessons at an early age is the first line of defense in the water. 
"I think every single one of our locations is hiring right now", said Andrew Shain, branch operations manager for YMCA of Greater Seattle. "If you go on our website, we'll have positions open at every one of branches."
So, why the struggle? Why is it so hard to find people to fill these chairs?
"This job is different than a job working at a coffee shop or at a grocery store," Shain said. "There's additional responsibilities that come with lifeguarding. You know, you do have people's live in your hands."
That training can be time-consuming and expensive, some cost around $200. But, there are scholarship programs to help pay for it. 
If you're up to the task, Shain said the job can be rewarding.
"It's finding those people who are wanting to make a difference in our community, have that swimming ability," Shain said.
Once you certify as a lifeguard, you can train to be a swim instructor. It's also a role that's in dire need, as it's what can save a child's life in an emergency.
"Getting kids into swim lessons at an early age where they get confident, and they build those skills where they learn how to float," Shain said. "If they do fall into the pool, how to get out of the pool in a safe manner."
In Tacoma, Metro Parks has really been having a difficult time staffing lifeguards. Pre-pandemic, it had up to 200 people on deck. Now, that number is around 60. It's forced to limit pool operations this summer, unless it can hire more.
Metro Parks Tacoma is continuing to hire and offer two Lifeguard Certification courses in June. The registration fee is normally $250; however, it is discounted to $50 right now. 
In Federal Way, the Weyerhauser King County Aquatic Center told FOX13 its lifeguard roster is also lower than what it was before the pandemic. With that shortage, it can only organize about 75% of its events it normally would. 
Then in Seattle, parks and recreation told FOX13 in order to be fully operational, it needs 400 lifeguards. As of Friday, it barely has 300. Unfortunately, that means two swimming pools, two wading pools, and three beaches are non-operational. 
Back at YMCA, it's also facing changes if staffing doesn't increase.
"Obviously, our first priority is going to be that, and that could take some of our swim lesson staff away," Shain said. "We might have to move some of our swim instructors into the lifeguard chair."
If you're interested in becoming a lifeguard, there is a physical test required in order to pursue the job. You must be able to swim 300 meters. In a typical swimming pool, that's down and back three times. You must also be able to swim to the bottom of the pool in the deep section, pick up a brick, and swim it back to the surface. Finally, you must be able to tread water for two minutes without using your hands. 
YMCA of Greater Seattle said there are some benefits to working with them including membership to the Y. They also offer free access to mental health resources and paid time off.