Woman crossing street killed by pickup truck in Sodo


SEATTLE -- A woman hit by a pickup truck in the Sodo district Tuesday afternoon died at the hospital.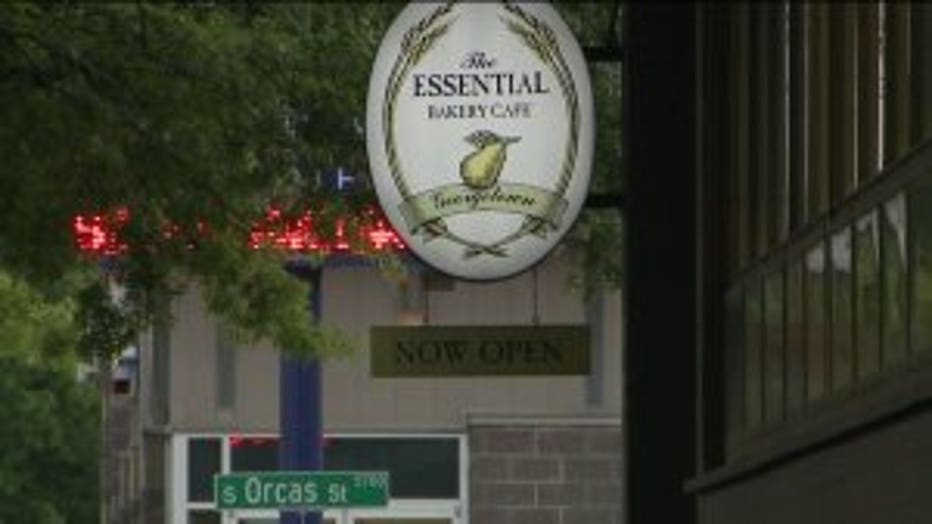 Police investigators had to painstakingly reconfigure the accident that killed a 69-year-old woman crossing 1st Ave South, which is right in front of The Essential Bakery Café, where the victim worked.

"All of a sudden everyone starts running to the front door on 1st Aveue and they said a woman just got hit," said Kenny Hempel.

It happened right outside Slim's Last Chance Chili Shack. Hempel and several other patrons ran over to help the woman.

Seattle police say the woman only got to the middle of 1st Avenue South before she was hit by the pickup.

Police say the 56-year-old driver turned left onto 1st Avenue South from South Findlay Street after stopping at a stop sign. For some reason he did not see the woman crossing.

"The driver was evaluated for impairment and impairment was not detected," said Seattle police spokesman Jeff Kappel.

"It's dangerous out there in the modern day now. People texting and talking and doing whatever; they are not paying attention," said Hempel.

It's too early to tell if distracted driving played a role. The man was released Tuesday without any charges but that does not mean the driver could not be found at fault later.

"There is tremendous amount of measuring, extracting physical evidence, measuring roadway and debris," Kappel said.

No matter what caused the accident, people who are familiar with this area say this stretch is in a desperate need of crosswalks.

"We need a crosswalk here; I don't know what the speed limit is here but I know people speed," said Hempel.

The victim died at the hospital. Her co-workers at the Essesntial Bakery Café were too shaken to talk on camera.

"That is incredibly sad; my prayers  go out with her family," said Hempel.

The woman was not on a crosswalk. The closest crosswalk from the accident scene was less than a block away. The victim was a dishwasher who worked the morning shift.