Wounded vets fight online child predators


SEATTLE -- Wounded soldiers returning from overseas are getting a second chance to fight -- but against a different enemy. Homeland Security has a new program that puts vets on the front lines of rescuing victims of child pornography.

Oskar Zepeda from Puyallup served three tours of duty in Iraq and six tours in Afghanistan. His military career was cut short in 2011. Zepeda was detaining a man when an explosion nearlykilled him.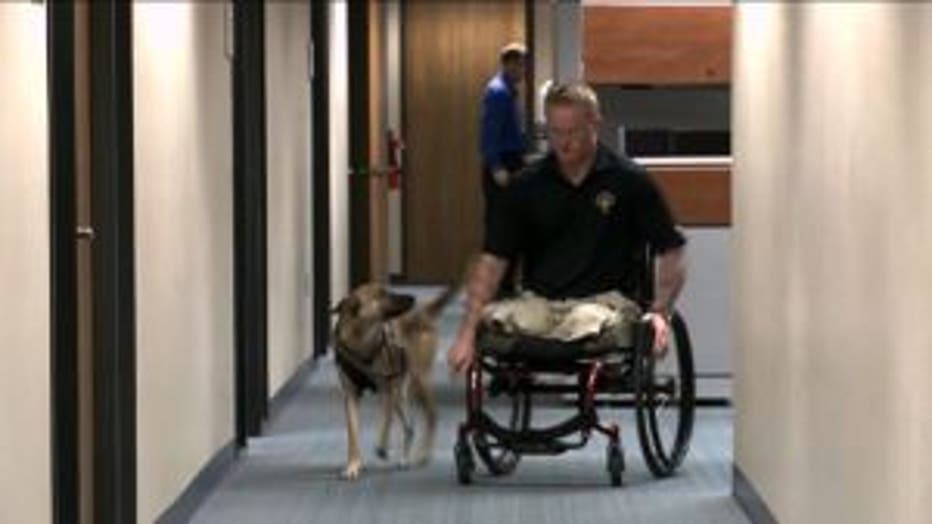 "I tried to restrain him," said Oskar. "Little did i know he had a grenade and blew himself up, took me with him. I lost 36 units of blood and 12 units of plasma. I'm missing my quad and my hamstring. I have foot drop, shrapnel to the right side of my body."

Twenty-five surgeries later, former Army Special Operations Sgt. Zepeda's mission has changed -- but the fight is just as tough.

"I feel that this is a new battle. This is a second chance for me because I can still go and do what I love to do; protect people, prosecute people, and put them away," he said.

He's one of only 17 wounded veterans nationwide who are part of a pilot program run by the Homeland Security Investigations team. Their goal is to bring child pornographers to justice and rescue children.

"These guys think they can hide and they can, you know, encrypt stuff, or they think nobody's watching, but there's always somebody watching," Zepeda said. "It's only a matter of time that we catch these guys and prosecute them for what they're doing and put them away. It's the same thing, we don't run, we don't let it slide."

Zepeda is now part of an elite group of veterans that make up the new Human Exploitation Rescue Operation, or H.E.R.O. corps.  According to the feds, Zepeda's experience as a soldier makes him an ideal candidate.

"The majority of us can't even think about some of the images our forensic specialists have to view," Homeland Security spokesman Andrew Munoz said. "We're talking about people who are trained and been through the worst of the worst."

Zepeda will work inside Homeland Security's office in Seattle, where investigators sift through a mountain of evidence – and he's happy to be back to work protecting Americans.

"If we could go to the highest mountains of Afghanistan or the hottest deserts of Iraq, we can definitely do it here in the U.S. behind a computer," Zepeda said.

The H.E.R.O. corps is looking to expand the program to include as many as 200 veterans in the next five years. Recruitment for the next program begins early next year. If you want to apply, send an email to hero@ice.dhs.gov.