5 things to watch during the Seahawks' bye week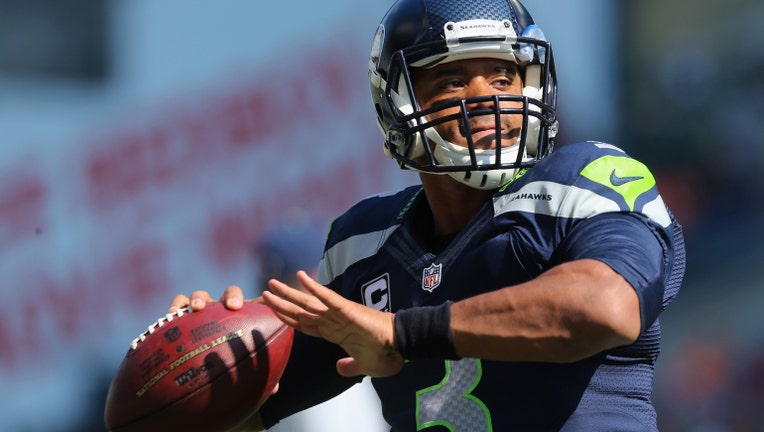 article


SEATTLE -- What? The season just started. Now we have to deal with a bye week.

Darn schedule. Just when we get our juices flowing with an amazing game capped with an overtime drive by quarterback Russell Wilson that may have finally catapulted him into "elite" quarterback status -- whatever THAT means -- you give the Seahawks the week off.

We're hardly into mid-season chip eating form yet, schedule. So what do you suggest we do Sunday, if not watch Seahawks football? Go for a hike or something?

Luckily, there's plenty to keep us 12s busy over the bye week.

Whether it be watching the NFC west rivals, reading up on the latest tweets regarding Kam Chancellor's bone spurs or even watching your down and likely out Mariners compete in their final regular season series, we'll find something to do.

At the very least, we can count down the minutes until the Hawks play the Redskins Oct. 6 on Monday Night Football.

Just 17,520 minutes and some odd seconds to go....

5 things to watch over the Seahawks Bye Week 

5. Chicago vs. Green Bay -- The game of the week. The Bears -- somehow -- sit at 2-1 and are coming off two big wins. Now, they have to face an arguably better Packers (1-2) team. Whoever wins this game arguably has a leg up on an NFC North playoffs berth, even though it's months away.

4. Bye too early? -- Keep an eye on how -- and if -- the bye week is poorly situated for the Hawks. Last year, the Hawks managed a bye week much later, giving the inevitable turf toes and twisted knees that come 12 or 13 games into the season time to rest. Now, only 4 weeks in, the Seahawks don't have too many bruises. Will an early bye week mean more bruises later on? Time will tell.

3. The San Francisco 49ers --  The 3-0 Philadelphia Eagles head to Levi's Stadium to face the struggling 49ers Sunday. While we hate to recommend you watch any 49ers game that doesn't involve the Seahawks, this may be one to watch. Any game the fourth week into the season can never be described as a must win, but the 49ers better win this to avoid a total free fall. Because everyone knows Jim Harbaugh might not handle a free fall too well.

2. Keep your eyes on the road -- The question that plagued the Seahawks in 2012 was whether or not they could win on the road. Last year, of course, they proved they could. They'll need to prove it again, as the Seahawks only have one home game in October. The Redkins, Rams and Panthers are all tough teams, even tougher on the road.

1. Kam Chancellor's ankle's -- Safety Kam Chancellor is long known to be a stalwart in the Legion of Boom. Now, bone spurs may be a stalwart in Kam Chancellor's ankles. The team reportedly considered surgery this week previously, but opted against it  when realizing the star safety would miss 6 to 8 weeks. The time off is perfectly situated to help heal Kam's ailing ankles. Lets just hope two weeks is enough time for him to get his feet under him.