Loyd, Stewart team up to help Storm beat Wings 109-93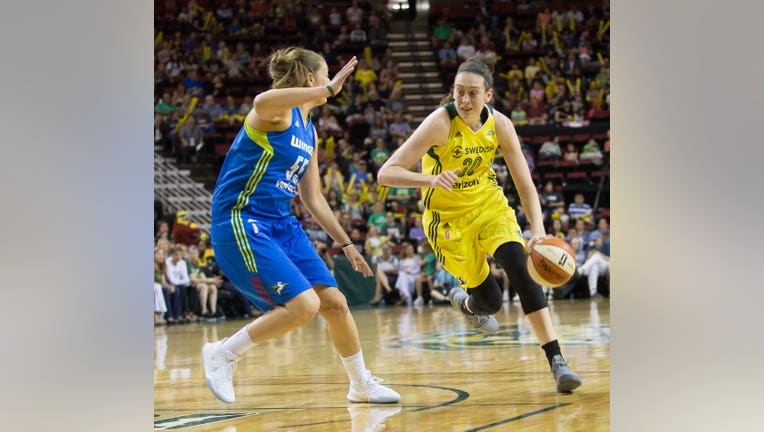 article


SEATTLE (AP) — Jewell Loyd tied a season high with 27 points, Breanna Stewart had 20 points, nine rebounds and five blocks, and the Seattle Storm beat the Dallas Wings 109-93 on Friday night.

Stewart topped 500 career rebounds to set a WNBA record for fewest games to reach that mark and also score 1,000 points at 55.

Seattle scored 34 points in the first quarter and led 60-45 at halftime behind Crystal Langhorne's 14 points. Carolyn Swords beat the third-quarter buzzer on a layup to extend Seattle's lead to 86-70.

Skylar Diggins-Smith banked in a shot with 5:01 remaining to get Dallas to 94-85. But Loyd hit two free throws at the other end and Seattle led by double figures the rest of the way.

Langhorne added 16 points, Sue Bird had 15, and Alysha Clark 14 for Seattle (10-12). The Storm tied a franchise record with 29 assists.

Diggins-Smith scored 18 points, and Glory Johnson had 16 points and eight rebounds for Dallas (11-13).