Newspaper headlines capture 12s' emotional roller coaster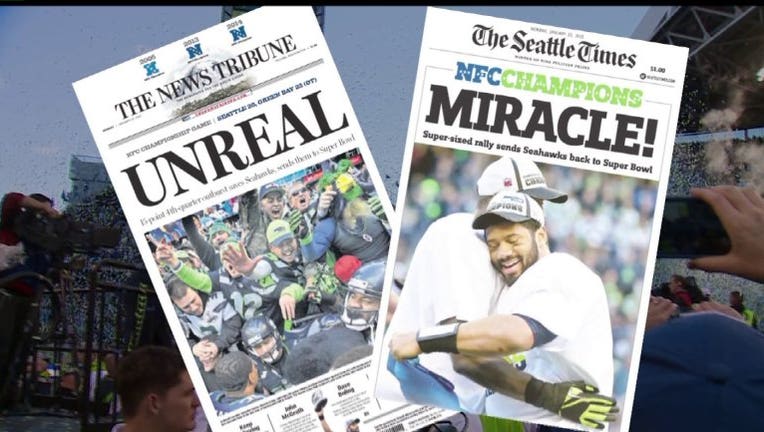 article


SEATTLE (AP) — Headline writers at newspapers across Washington used their biggest fonts to banner the Seattle Seahawks come-from-behind overtime victory over the Green Bay Packers Sunday to advance to the Super Bowl.

The Seattle Times said, "Miracle!"

In Tacoma The News Tribune said, "Unreal."

The Olympian said, "Stunner."

The Yakima Herald-Republic said, "Super Stunner."

In Spokane, The Spokesman-Review said, "All the way back."

The Kitsap Sun said, "Meant to be."

In Everett, The Daily Herald said, "Hawks pull off miracle rally."

In Longview, The Daily News said, "Super Bowl Bound."