Seattle weather: Gorgeous Memorial Day weekend forecast
SEATTLE - The weather will be absolutely gorgeous for Memorial Day weekend. Hope you get outside and enjoy the sunshine!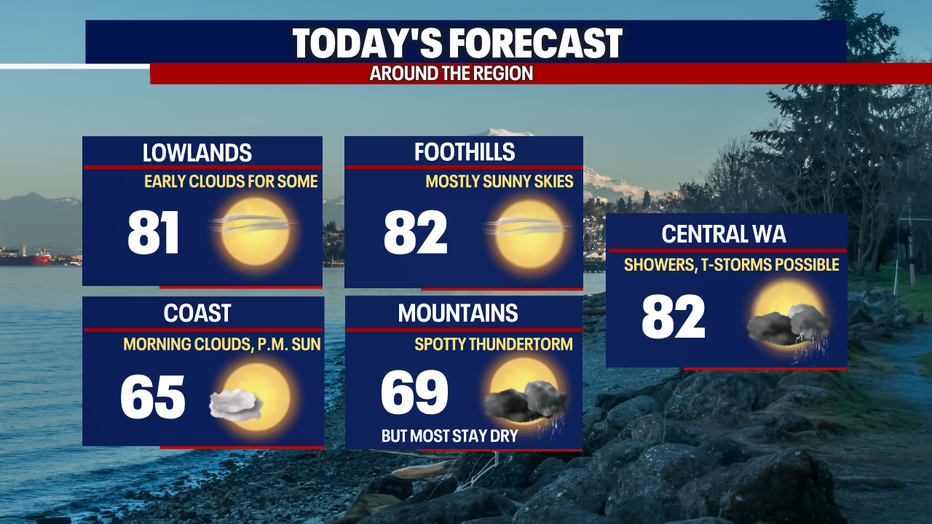 Today will be the warmest day of the next seven; highs will top out in the upper 70s to mid 80s. While sunshine is on tap all day for Puget Sound, the coast is waking up to cloudy skies. This will clear for plentiful sunshine this afternoon. Over the Cascades, a few showers and thunderstorms are possible today and tomorrow.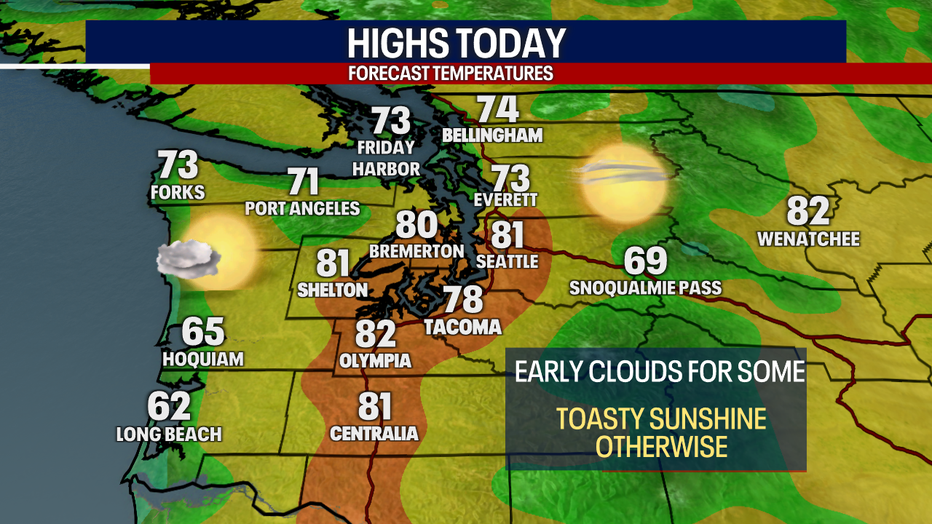 You might notice a slight haze in the skies today. This is very common when we have stagnant air patterns (like what we've experienced recently). While we can't rule out some of this originating from Canadian wildfires, it's more likely to just be mid-level moisture in the atmosphere and a build-up of minor pollution. Air quality should remain "good" for most, but there could be a few "moderate" readings.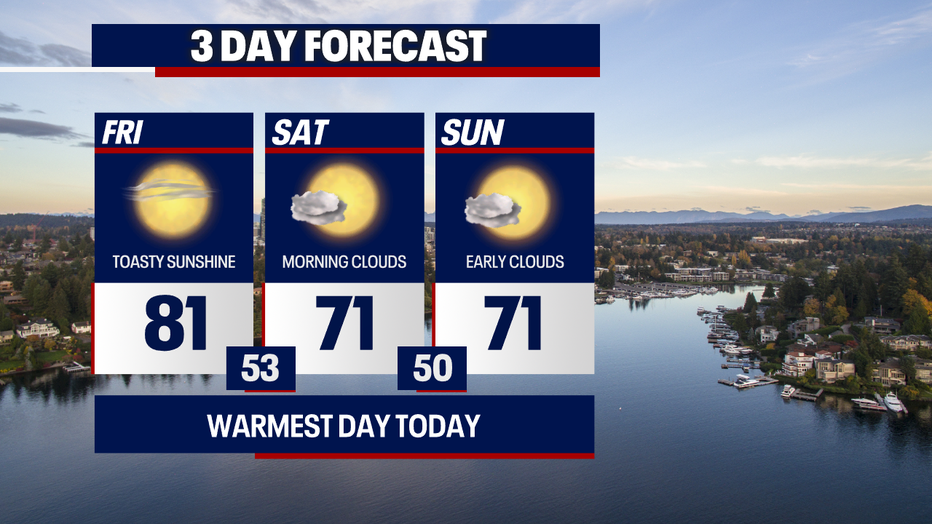 Temps tumble by ten degrees into Saturday. The low 70s stick around through Tuesday before dropping to the upper 60s Wednesday and Thursday. 

Starting Saturday and lasting through Thursday, we'll have a daily pattern of morning clouds and afternoon sunshine. The marine layer in the mornings will help keep fire danger from spiking too high. Still, we need to be careful to not start fires!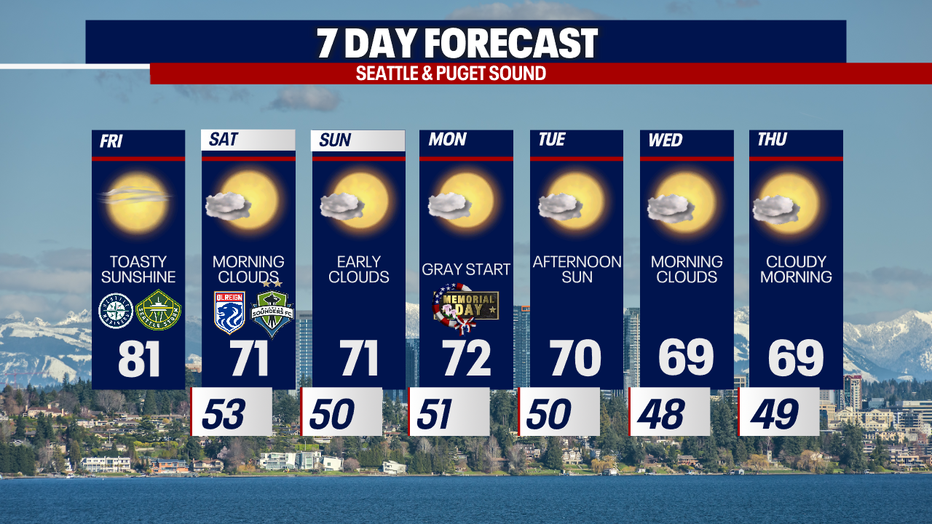 It's also a very busy few days to be a sports fan in Seattle. Here's a look at the forecast for the various games this weekend: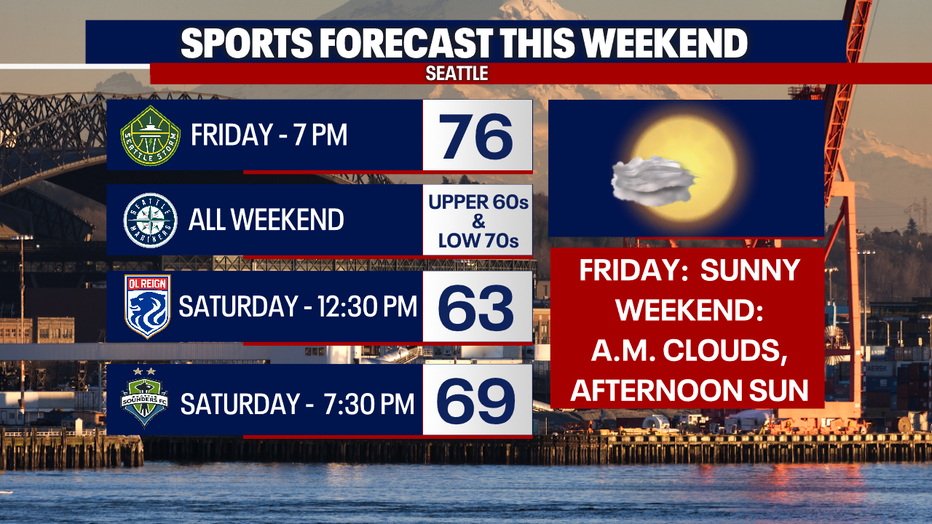 Thanks so much for choosing FOX 13. We hope you have a wonderful few days.

Take good care, 

Meteorologist Abby Acone
Follow me on Twitter @abbyacone, Instagram @abbyaconewx, TikTok @abbyaconetv and Facebook (Meteorologist Abby Acone)