2 people cut from car after rollover on the middle of interstate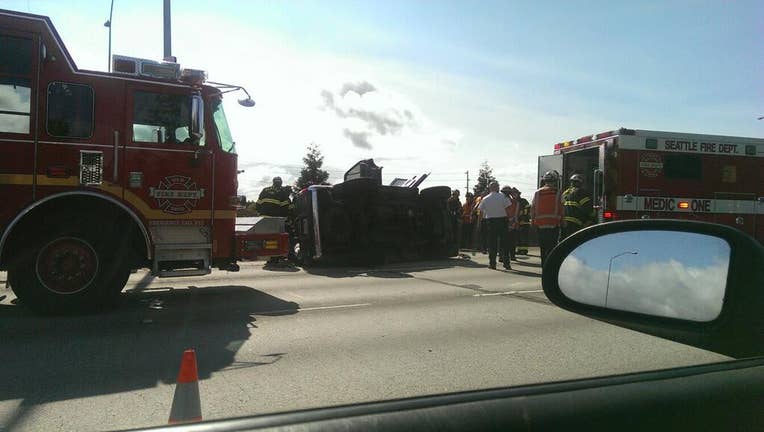 article


SEATTLE -- Two people had to be cut out of their car Monday morning after flipping it on southbound I-5 near Ravenna.

Investigators said there was a car broken down on the interstate and the car carrying the two people swerved to avoid hitting it which resulted in their car filling.

The two people in the rolled car were hurt, but not seriously.

Light holiday traffic meant the interstate wasn't very crowded and no one else was involved in the crash.