30 minutes from L.A. to San Francisco for $20?


By Los Angeles Times

LOS ANGELES -- Los Angeles billionaire Elon Musk has already revolutionized spaceflight business for NASA. He has shaken up the automotive industry. Now he's turned his attention to public transportation.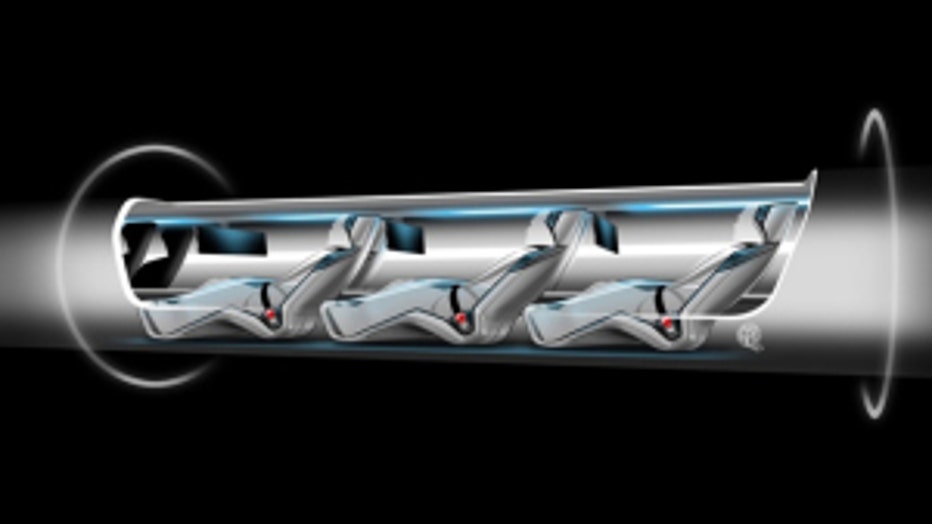 On Monday, Musk wrote a blog post revealing the design of his much-anticipated Hyperloop, the proposed high-speed transit solution that's supposed to take passengers from Los Angeles to San Francisco in 30 minutes.

The line would travel along the I-5 and I-580 at speeds of up to 760 mph and would have the feel of an airline, Musk told reporters. Capsules would carry 28 people who would be allowed to take a couple of bags each, and the price per ticket could be about $20 for a one-way trip.

Musk wants to build a prototype and said the whole project would cost $6 billion, compared with the $68-billion budget for the same phase of the proposed California high-speed rail project.

Musk, 42, is a straight-talking modern-day industrialist cast in the mold of a young Howard Hughes. He's led numerous start-up companies in a wide range of industries, marrying a Hollywood starlet along the way.

The sandy-haired South African emigrant first made millions when he co-founded and sold online payment business PayPal to EBay Inc. in 2002 for $1.5 billion. Armed with his personal fortune and a Rolodex full of Silicon Valley venture capital contacts, Musk started SpaceX, or Space Exploration Technologies Corp., and co-founded electric car company Tesla Motors Inc. in Palo Alto, Calif.

Musk first mentioned the Hyperloop during a "fireside chat" in July 2012. At the time, he estimated it would cost around $6 billion, about one-10th of the projected cost for the proposed California high-speed rail connecting San Francisco and Los Angeles via the Central Valley and Palmdale.

Although media and consumer buzz surrounds mere mention of Musk and his big, bright transportation ideas, Californians may want to temper their excitement for the Hyperloop. Musk said during a Tesla earnings call last week that he doesn't have plans in the works to build it anytime soon.

"I think I kind of shot myself in the foot by ever mentioning the Hyperloop, because I'm too strung out," he said. "Obviously I have to focus on core Tesla business and on SpaceX business, and that's more than enough." Monday's announcement came because he had "committed to publishing a design," even if construction won't begin in the foreseeable future.

"If nothing happens for a few years," Musk said, "maybe it could make sense to make the Hyperloop happen with Tesla involvement. But that, obviously, you shouldn't be speculative."