At somber hall, people retrieve items lost in Vegas shooting


LAS VEGAS (AP) — They came quietly, in a steady stream looking for purses, wallets and cellphones. One person searched for a treasured wedding bracelet.

After the deadliest mass shooting in modern U.S. history, concertgoers and family members of those who attended a country music festival that ended in death for dozens of people sought Monday to recover belongings left behind in panic.

Lawn chairs, baby strollers, cowboy hats, boots and thousands of other items were discarded as 22,000 people fled the concert venue while bullets flew from the Mandalay Bay hotel casino across Las Vegas Boulevard.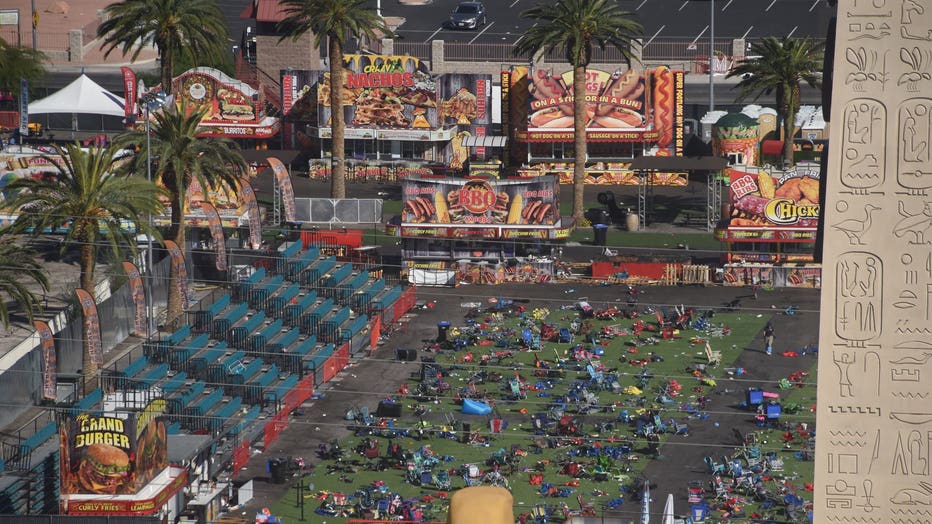 FBI investigators spent a week combing the crime scene, carefully cataloguing evidence and separating personal items before transporting them to an assistance center set up at the convention center.

"I can just tell you from taking a look at it, it's just thousands and thousands of items, many, many truckloads that have been picked up," Clark County Emergency Manager John Steinbeck said. "More than I would have ever expected."

People are being allowed to retrieve the belongings in groups based on where they were seated at the concert.

Also available for retrieval are items found in an area west of the stage, which included American Disabilities Act seating.

The somber mood at the hall was occasionally deepened by weeping.

A GoFundMe account (here) has been set up by Clark County, Nev., to help Las Vegas victims. 

Volunteers filled out intake forms with detailed descriptions of lost items, and later, FBI victims' assistance agents asked follow-up questions.

People received their belongings in re-sealable plastic bags. After identifying their items, some smiled and others hugged the FBI agents or Red Cross volunteers who helped them.

Those returning to claim their items first must pass must through a vehicle checkpoint. Prominent signs indicate that no members of the media are allowed. Police SUVs are parked a few feet away from the entrance.

Officials restricted access to the assistance center to protect the privacy of victims and those traumatized by the shooting.