Black bear kills dog, bites Long Beach woman
LONG BEACH -- A woman in her 60s is recovering in the hospital after being bitten by a black bear during an accidental encounter late last week near the coast, the Chinook Observer reported.

Paula Herman-Wright suffered a bite to the stomach and drove herself to the Ocean Beach Hospital in Long Beach at 3 a.m. Friday morning, the Observer reported. She is expected to make a full recovery.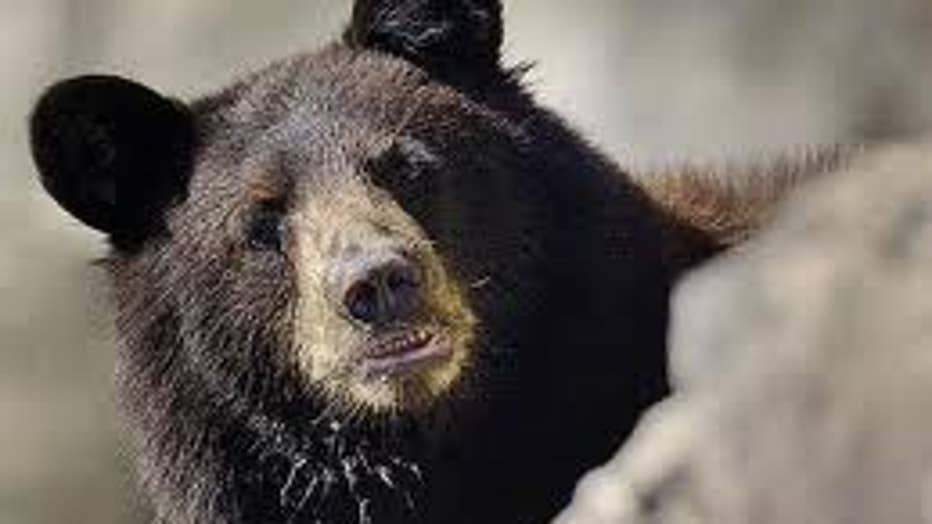 Herman-Wright reportedly let two dogs out into the yard of her Long Beach home Friday morning. She heard one of her dogs, Buddy, barking and she went outside to investigate. She found a black bear mauling near her home's garbage can. Herman-Wright grabbed a broom to push the bear away from her dog, but the bear reportedly bit the woman before rending off into the woods.

Herman-Wright suffered significant, but not extensive, injuries. The dog died at the scene from injuries. The injury was the first from a bear in Washington state in some time, the Observer reported.

Herman-Wright's daughter said the puppy died protecting his owner.

"My Buddy lost his life protecting my mom," Herman-Wright's daughter said.

Deputy Chief of Enforcement with the Washington State Fish and Wildlife Mike Cenci said Friday that the bear did not go into Herman-Wright's yard looking for trouble, because black bears in Washington don't generally try to kill living prey. Cenci said officials tried to track the bear, but could not find it. He also said evidence at the site showed more than one bear could be in the area.  If the bear is caught, it will be euthanized, officials said.

According to the Observer, some residents in Long Beach have come under fire recently for feeding bears.