Blind dog found alive after week of snow, 40-below temps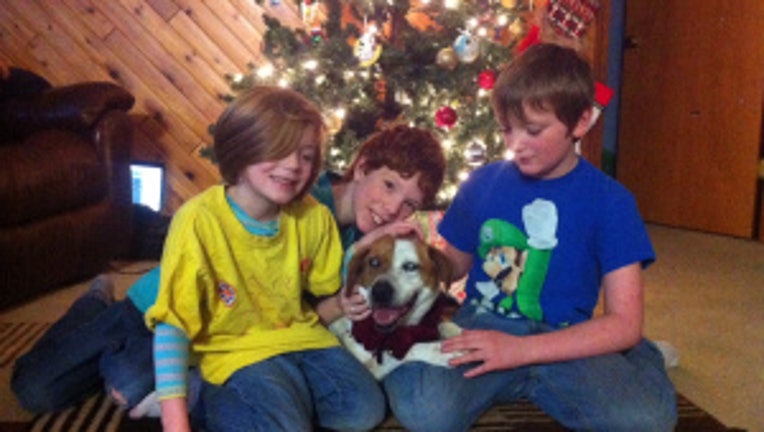 article


FAIRBANKS, Alaska -- A blind 8-year-old dog that wandered away from home survived a week of heavy snowstorms and frigid 40-below temperatures and was reunited with its human family just in time for Christmas, The Fairbanks Daily News-Miner reported.

As the newspaper said, McKenzie Grapengeter was resigned to the fact that her family would never see their blind 8-year-old dog, Abby, again.

Abby went missing on Dec. 13 during heavy snowstorms. The family searched and searched the neighborhood, but as hours turned to days and temperatures plummeted to a frigid 40 below zero, Grapengeter wasn't so sure they'd find the short-haired brown-and-white mixed breed dog who began bumping into household fixtures a few years ago when she went blind.

But then, on Sunday, she got a call. Abby had been found. A week after she had gone missing,she had been found more than 10 miles away.

"It's a miracle, there's no other words to describe it," she told the newspaper, emotion choking her voice and tears coming to her eyes. "We never expected to have her to be returned safe and alive. She's blind. It's a miracle. It's amazing."

-- Matt Buxton, Fairbanks Daily News-Miner

To read the entire Fairbanks Daily News-Miner article, click here.