Bryan Kohberger might claim 'alibi' in Idaho murders case, court filing reveals
Idaho murders suspect Bryan Kohberger "might rely on an alibi" during his upcoming trial, according to a recent court filing and criminal defense attorney John Henry Browne, who represented serial killer Ted Bundy.
FOX News reports that Kohberger, 29, who is "standing silent" in the case accusing him of fatally stabbing four University of Idaho students in Nov. 2022, reiterated his right to silence in a Monday filing responding to the state's demand to present an alibi.
The suspect's defense team said it "continues investigating and preparing his case." His lawyers also said they have "[e]vidence corroborating" the suspect being at a location other than the crime scene at 1122 King Road in Moscow — an off-campus house where three of the four victims lived — when the murders occurred on Nov. 13, 2022.
His attorneys also anticipate the "cross-examination of witnesses produced by the State" and "calling expert witnesses" during the trial.
RELATED: Bryan Kohberger death penalty would cost $1M more than life in prison: report
Bryan Kohberger enters the courtroom for a motion hearing regarding a gag order, Friday, June 9, 2023, in Moscow, Idaho. Kohberger is accused of killing four University of Idaho students in November 2022. (Zach Wilkinson/Moscow-Pullman Daily News via
Browne said the filing "is just providing notice that the Defense MIGHT rely on an alibi, without the Defendant testifying."
RELATED: Idaho murders case: State seeks death penalty for Bryan Kohberger
"My guess is that the cellphone data may try and put the defendant in a place not close to the murder scene," he said. "Alibi is an AFFIRMATIVE defense, so notice to the State is required."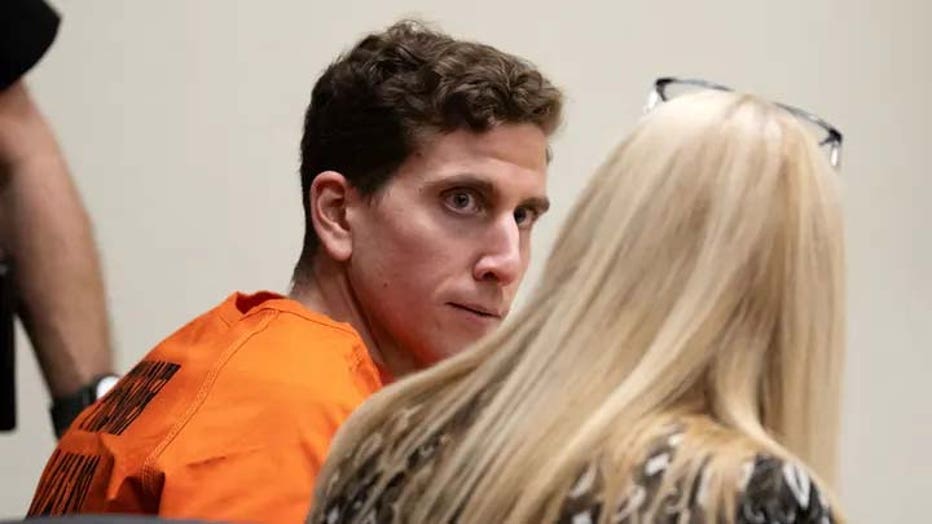 Bryan Kohberger looks toward his attorney, public defender Anne Taylor, during a hearing in Latah County District Court, Jan. 5, 2023, in Moscow, Idaho. (AP Photo/Ted S. Warren, Pool)
Idaho and other states require criminal defendants to "give notice to the state of an alibi defense," the attorney explained.
"When the government calls experts to talk about cell towers and the location of cellphones and things like that, then perhaps the defense is going to cross-examine those experts on cellphone information to establish that his cellphone was somewhere else is my guess," Browne added.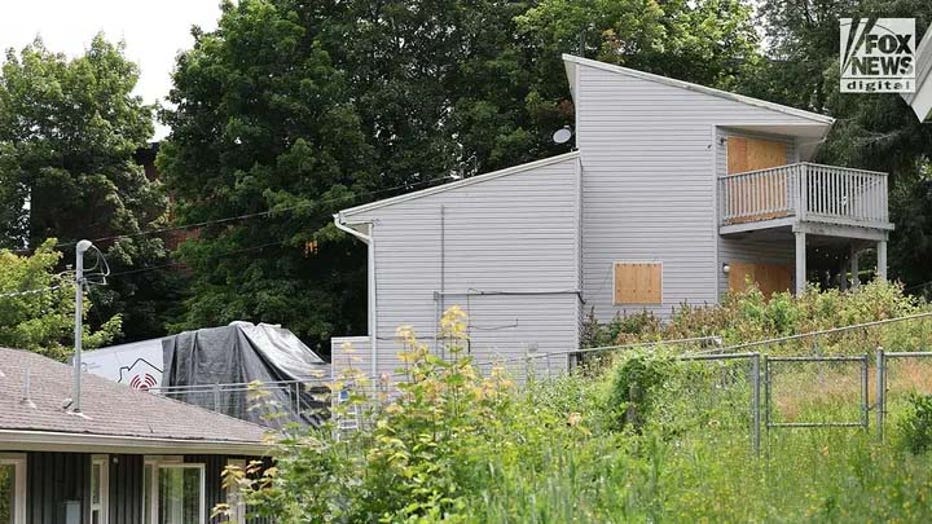 Work crews are parked outside 1122 King Road in Moscow, Idaho on Tuesday, June 27, 2023. The property was slated for demolition after the landlord donated it to the University of Idaho following the Nov. 13, 2022 murders of students Madison Mogen, 21
Kohberger — a former criminology Ph.D. student at Washington State University in nearby Pullman, Washington — is charged with four counts of murder and burglary after he allegedly stabbed 20-year-old Xana Kernodle, 20-year-old Ethan Chapin, 21-year-old Kaylee Goncalves and 21-year-old Madison Mogen with a KA-BAR knife in the early morning hours of Nov. 12, 2022.
RELATED: Idaho student murders: King Road home won't be demolished until at least October
Investigators determined that the phone registered to Kohberger pinged at the crime scene between 3 a.m. and 5 a.m. on Nov. 13 and then again around 9 a.m. roughly three hours before police said they received the 911 call reporting the murders, according to an affidavit filed in January.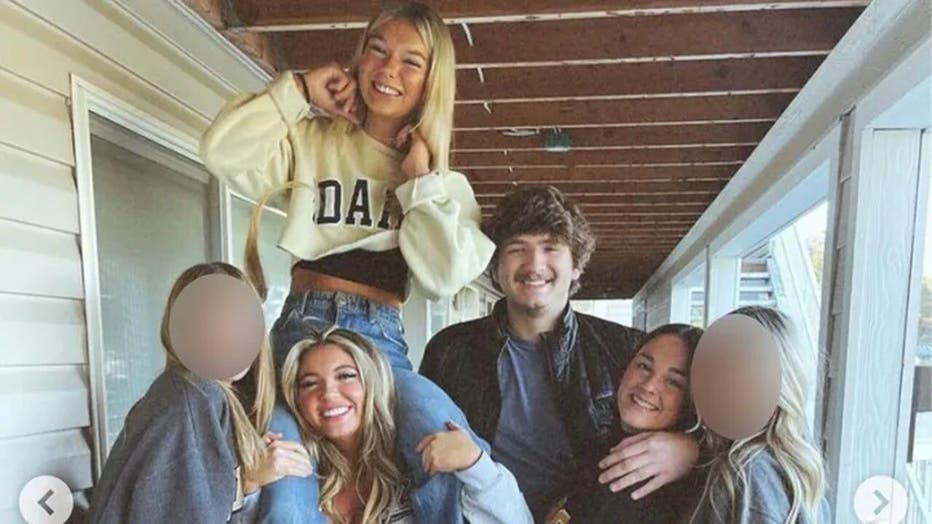 Ethan Chapin, 20, Xana Kernodle, 20, Madison Mogen, 21, and Kaylee Goncalves, 21, along with the women's two other roommates in Kaylee Goncalves' final Instagram post, shared the day before the slayings. (@kayleegoncalves/Instagram)
The suspect also apparently visited the King Road residence where the murders took place, right off the University of Idaho campus, at least a dozen times prior to the brutal murders, according to authorities.
Kohberger was arrested in late Dec. 2022. His trial has been scheduled to begin on Oct. 2 and could take up to six weeks. Prosecutors are seeking the death penalty.
Fox News' Michael Ruiz contributed to this report.