Casey Kasem's daughter wins additional powers in court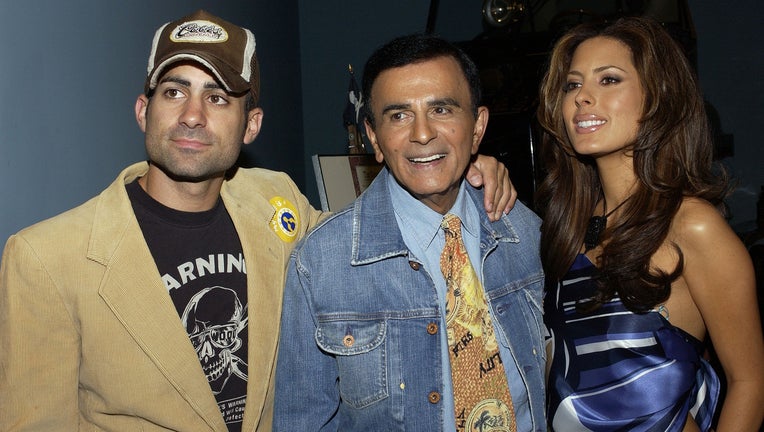 article


LOS ANGELES (CNN) -- A judge Tuesday temporarily expanded the powers of Casey Kasem's daughter Kerri Kasem over her ailing father and ordered that the former D.J.'s wife surrender his passport.

Los Angeles Superior Court Judge Daniel S. Murphy ordered that Kerri Kasem have "temporary durable power of attorney and health care directive," according to a spokesperson for the court, who spoke on the condition of anonymity.

The judge also ordered that  the famed radio countdown host "cannot travel anywhere without a court order and until the doctor examines him and gives him clearance for a journey," the spokesperson said.

The spokesperson added that the judge said Kerri Kasem could hire an unarmed private investigator to help find her father if necessary.

The expanded powers are temporary, intended for Casey Kasem to be seen and evaluated by a doctor, according to the court spokesperson, who could not offer guidance as to how long the measures would be in effect.

Kasem, 82, is suffering from Lewy body disease, a common cause of dementia.

"We are happy with the decision the court made today. Now Kerri and family can focus on bringing their father back home, where he can get the proper care and support that he needs," said Danny Deraney, a representative for Kerri Kasem.

Earlier this month, a judge named Casey Kasem's daughter as her father's temporary conservator.

That decision set off a wave of speculation as his children said then they didn't know where he was. Sheriff's deputies in Washington state later found Casey Kasem and his wife, Jean, visiting longtime friends in Kitsap County.

After staying 40 minutes and determining that Kasem was alert, not in distress and was receiving appropriate care, the deputies left.

The conservatorship is in effect until June 20, when a hearing is scheduled on whether to make the conservatorship permanent.

Kasem for decades hosted radio music countdown shows "American Top 40" and "Casey's Top 40." He retired in 2009.

Besides the famed countdown shows, Kasem was also the voice of Shaggy in the cartoon "Scooby Doo" and an announcer for NBC. He was a popular DJ and occasional actor before "American Top 40" began in 1970.