Fire engulfs Judd & Black Appliance store in downtown Everett
Video courtesy of Michael Barber




EVERETT, Wash. -- A fire engulfed the Judd & Black Appliance store in downtown Everett Friday night.

Firefighters were defensively battling the three-alarm blaze at 3001 Hewitt Avenue to make sure the fire didn't spread.

There were no reports of injuries.

Part of the building collapsed at one point.




The cause of the fire was not immediately known, an Everett Fire official said.




Power was shut down in the area for the protection of the firefighters. That left about 850 customers in the area without power.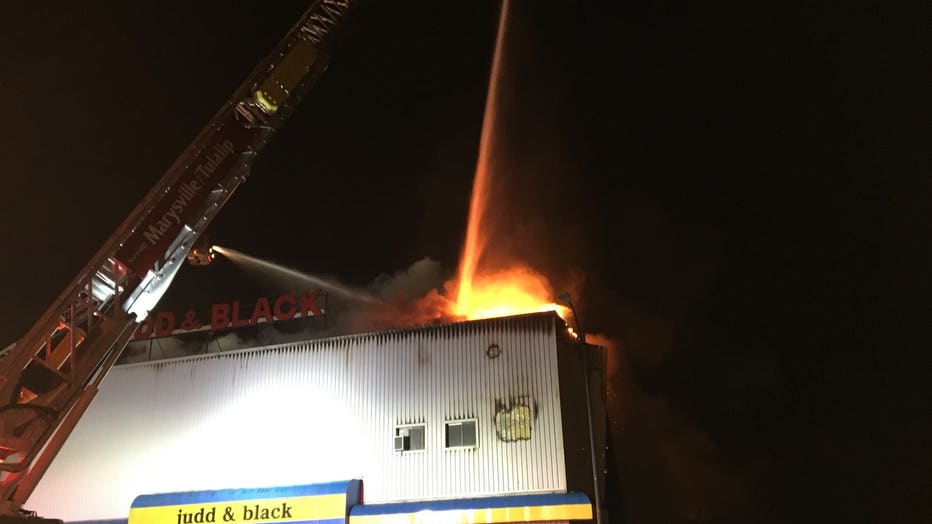 Photo by Everett Fire Dept.