'He said, she said' allegations released in Seahawks' Leroy Hill arrest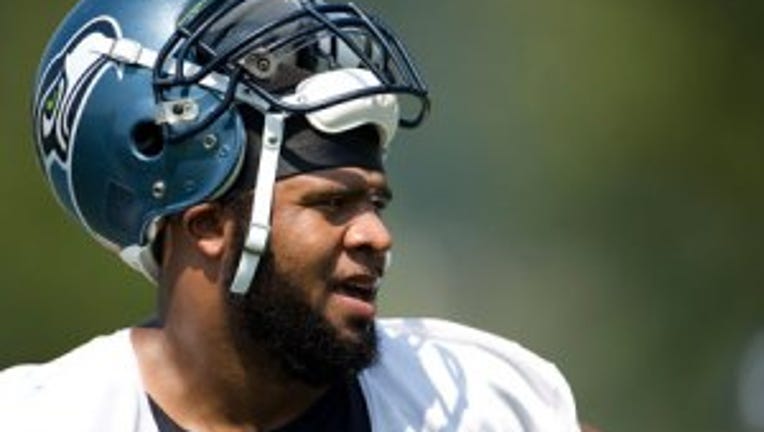 article
SEATTLE -- The girlfriend of Seahawks linebacker Leroy Hill told police he punched her 15 to 20 times in his home, hit her with a bottle of alcohol and refused to let her leave, court documents in Hill's arrest for domestic violence showed Thursday. Hill told police she was the one who had assaulted him, out of jealousy.

At a court hearing Thursday, Bail was set at $150,000 for Hill, 30, who had been arrested at his home in nearby Issaquah, Wash., Tuesday for unlawful imprisonment and domestic violence assault – both felonies in Washington state.  Hill bailed out and was scheduled to appear in court Friday.

About 4 p.m. Tuesday, police said, officers responded to a call from a 26-year-old woman in Issaquah who reported that Hill, her boyfriend, had assaulted her a number of times throughout the day. Hill also allegedly kept the woman in his home against her will and took her cell phone, a police statement said.

The victim told police she was able to escape when Hill used the bathroom. The woman was transported to Swedish Hospital in Issaquah for treatment of unspecified injuries. She was later released.

Police arrested Hill and he was taken to the Issaquah City Jail. Hill was booked into King County Jail Wednesday afternoon.

In court documents released Thursday, Monique Calhoun told  police she had been in a dating relationship with Hill for about two years. Calhoun said that on Tuesday, Hill became angry because it was taking a while to find a set of keys he wanted. She said they became involved in a shoving match.

"She reported that Hill then grabbed her by the wrists, picked her up off the ground and threw her across the room," the police report said. "Calhoun stated that during this incident, while she was on the ground, Hill stood on her chest and head, making it difficult to breathe. Calhoun stated that she 'thought she was going to die.'"

Calhoun also told police she was hit "numerous times" with a bottle of alcohol and was hit multiple times between 10:30 a.m. and 4 p.m.  "She stated that Hill, using a closed fist, punched her 15 to 20 times."

The report said "officers noticed bruising on Calhoun's shins and officers also remarked that Calhoun's wrists and ankles were swollen. Calhoun also suffered cuts and scratches along on her hands and arms."

For his part, police said, Hill "Calhoun had assaulted him several times because of jealousy. He stated that she had scratched him and had also struck him in the arms with a small wood rod."

It was Hill's second domestic violence arrest.

On April 11, 2010, Hill was arrested for suspicion of domestic abuse in Issaquah when he allegedly hit his girlfriend and left her with "obvious injuries," police said.  He avoided trial on that charge by agreeing to complete a one-year domestic violence treatment program and to stay out of trouble for 18 months. He has also been arrested in the past for marijuana possession.

Hill was drafted by the Seahawks in the third round of the 2005 NFL Draft. He played in 13 games this past season, recording 47 tackles and 1.5 sacks. He is scheduled to become a free agent this off-season.