Helter Skelter, Charles Manson sign upsets some residents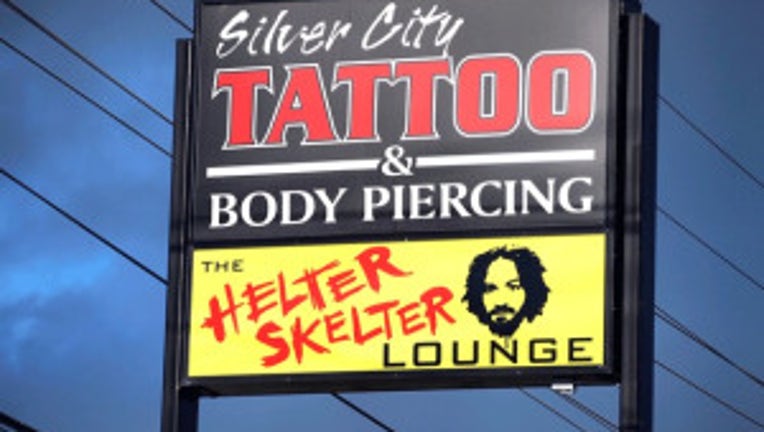 article


KITSAP COUNTY -- A Poulsbo area bar that uses the image of Charles Manson as part of a business sign is drawing ire from area residents who say posting the face of the infamous cult leader known for his brutal slayings is offensive and equates to "hate speech."

According to the North Kitsap Herald Reporter, the Helter Skelter Lounge in the 19000 block of Viking Avenue has come under fire recently for its sign that shows the words "Helter Skelter" next to a large drawing of Charles Manson's face. As many has 40 people have complained about the sign online, with most saying it shined a negative light on Viking Avenue and the small Kitsap community.

"Helter Skelter alone is fine," area resident Amber McIntosh told the Herald. "With Manson's image on it, it's his (version of) 'Helter Skelter.' I think it's racist and in bad taste."

The owner of the lounge, Joe Boyle, said he was expecting some complaints when he put the sign up. Boyle is a music lover, and typically associates Helter Skelter with the Beatles' song, he said.

Still, he decided to pair the name with a picture of Manson's face because of the bizarre connection Manson had to the song. Manson allegedly believed the Beatles' lyrics were secretly coded to encourage a race battle. He said he decided to put the face together with the words to tell the whole story, knowing the face would garner his bar some attention.

"I knew I would hear something when I put the sign up," Boyle told the Herald.

Boyle told the Herald he has received calls of support about the sign, and an online discussion between sign detractors and proponents continues.

Charles Manson, who is recently married, is currently in prison.