Idaho murders: Mattress, other furniture, removed from house where four college students were killed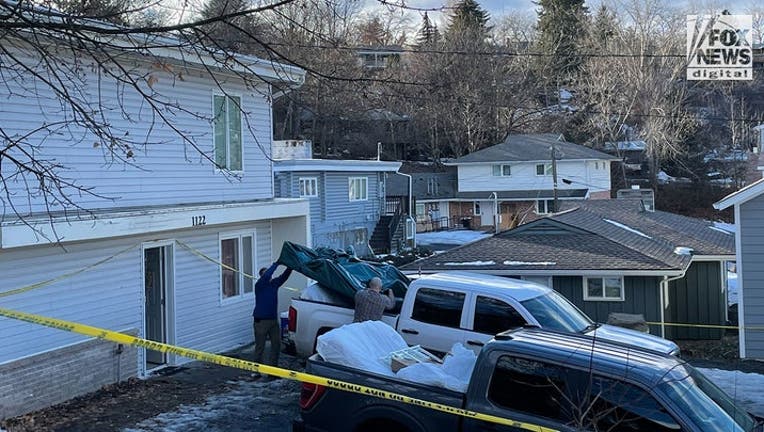 article
MOSCOW, Idaho - A mattress with what appear to be blood stains and other furniture was removed from the Moscow, Idaho, home where four University of Idaho students were murdered.
The items were removed from the Moscow, Idaho home Friday afternoon by four people who then drove off after collecting the furniture and other items.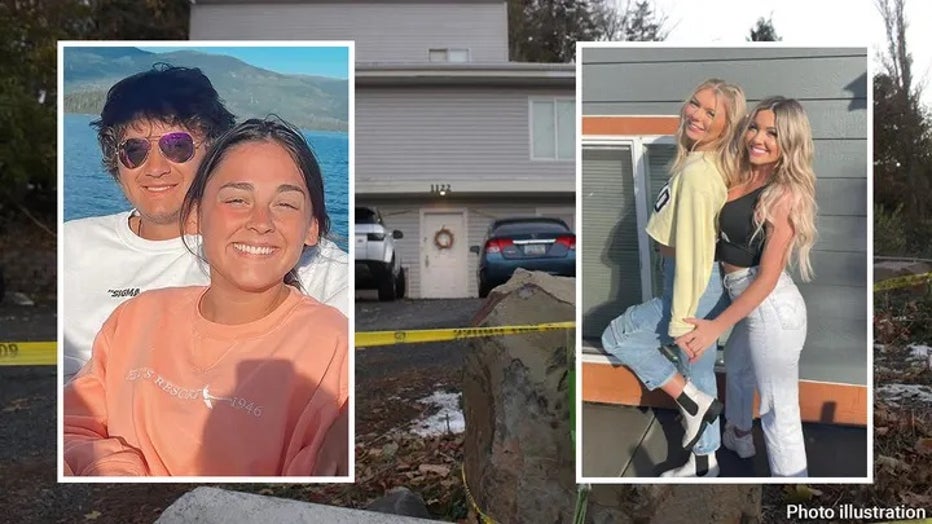 A split photo showing the crime scene and the victims, including University of Idaho students Ethan Chapin, 20, Xana Kernodle, 20, Madison Mogen, 21, and Kaylee Goncalves, 21. (Angela Palermo/Idaho Statesman/Tribune News Service via Getty Images/Inst
The University of Idaho students — Kaylee Goncalves, Ethan Chapin, Xana Kernodle and Madison Mogen — were fatally stabbed during the early morning hours of Nov. 13 in the King Road home. 
On Dec. 30, police arrested 28-year-old Bryan Kohberger, a Washington State University teaching assistant and Ph.D. student in the Department of Criminal Justice.
RELATED: Bryan Kohberger arrest: Flight records show Pennsylvania police plane circled home for hours after capture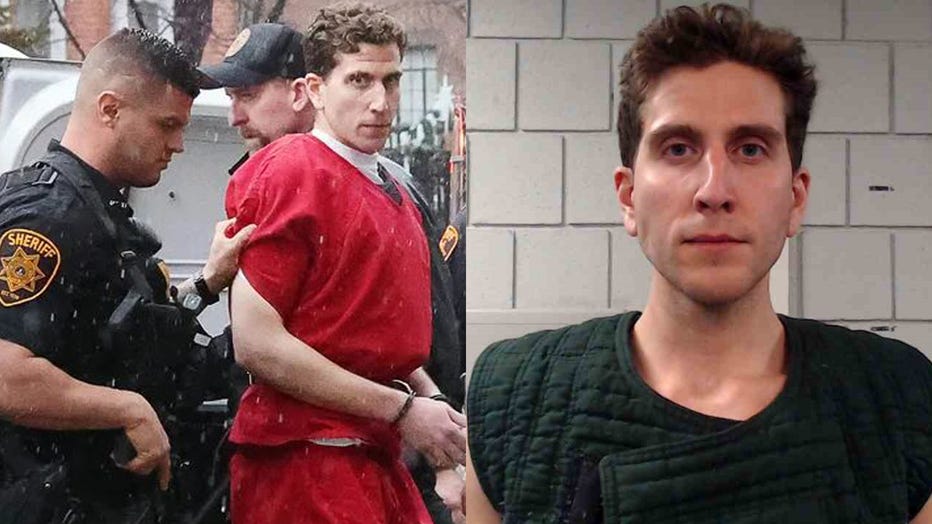 (L) Bryan Kohberger arrives at the Monroe County Courthouse in advance of his extradition hearing. He's charged with four counts of first-degree murder for the slayings of four University of Idaho students. (Fox News Digital) (R) Photo shows Bryan Ko
Kohberger is being held in an Idaho jail without bond after making an appearance before a judge Wednesday morning. He had been living in student housing in Pullman, Washington, about a 10-minute drive from the crime scene.
The suspect allegedly stabbed the four victims when they were sleeping between 3:30-4:30 a.m. Nov. 13, police say. Court documents say he left behind a knife sheath in the apartment.
Kohberger is facing four counts of first-degree murder and burglary with intent to commit murder. If he's convicted of first-degree murder, Kohberger faces life in prison or the death penalty.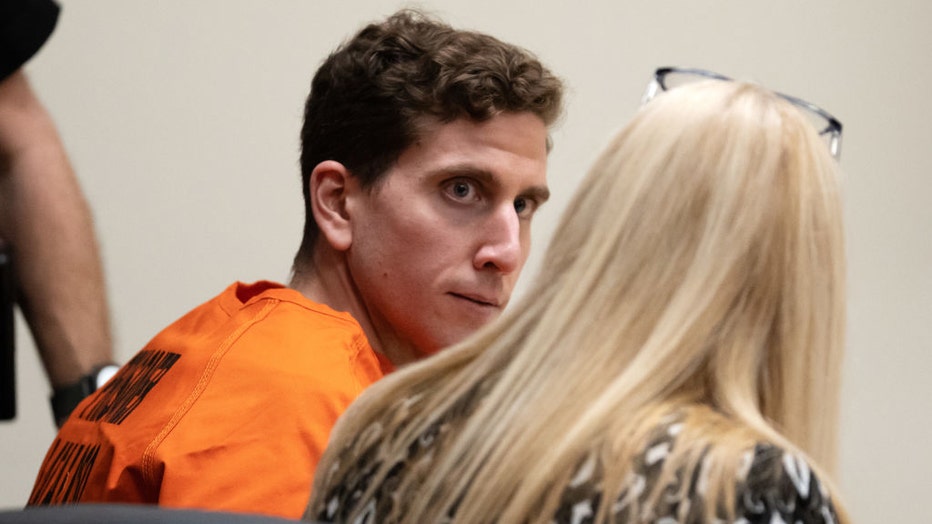 Bryan Kohberger looks toward his attorney, public defender Anne Taylor, right, during a hearing in Latah County District Court on January 5, 2023, in Moscow, Idaho. (Ted S. Warren - Pool/Getty Images)
During a press conference Tuesday, Pennsylvania State Police Maj. Christopher Paris said "force was used" to gain access to the Kohbergers' home during the early morning hours of Dec. 30 in Albrightsville, Pennsylvania.
"There were multiple windows that were broken, I believe, to gain access, as well as multiple doors," Paris said during the press conference Tuesday afternoon, adding that Bryan Kohberger's parents were home at the time.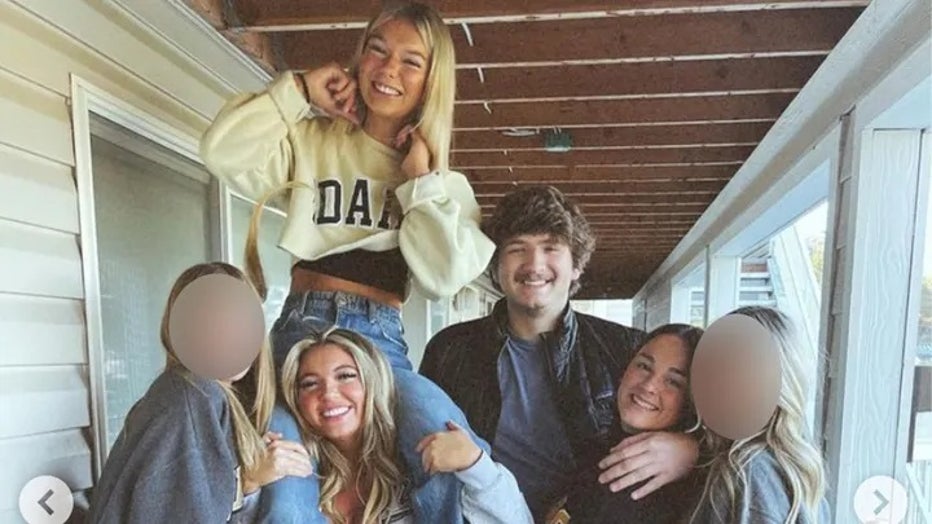 Ethan Chapin, 20, Xana Kernodle, 20, Madison Mogen, 21, and Kaylee Goncalves, 21, along with the women's two other roommates in Kaylee Goncalves' final Instagram post, shared the day before the slayings. (@kayleegoncalves/Instagram)
RELATED: Idaho murder victim's father wants Bryan Kohberger to know he won't 'be on the planet that long'
Mike Mancuso, Monroe County first assistant district attorney, said he has read through the affidavits of probable cause and believes it's why Kohberger waived his extradition back to Idaho.
"Having read those documents and the sealed affidavits of probable cause, I definitely believe that one of the main reasons the defendant chose to waive extradition and hurry his return back to Idaho was the need to know what was in those documents. So, that's a significant development," Mancuso said.