Iraq veteran, paralyzed by sniper, prepares to take his own life
 An Iraq war veteran, paralyzed by a sniper's bullet, is preparing to take his own life rather than live sick.

"My life is coming to an end," Tomas Young wrote in an open letter published on Truthdig.com this week. "I am living under hospice care."

Young, an Army veteran, has decided he will stop taking food, water and medicine until finally death takes him, and he is giving a politically charged farewell before he goes.

The Iraq war began 10 years ago this month, and Young was one of its most famous lingering casualties. The maladies that keep him in his bed in Kansas City, Mo., started back in Iraq in Sadr City. Young's tour lasted five days in April 2004 before a sniper's bullet severed his spine. He was 24 years old.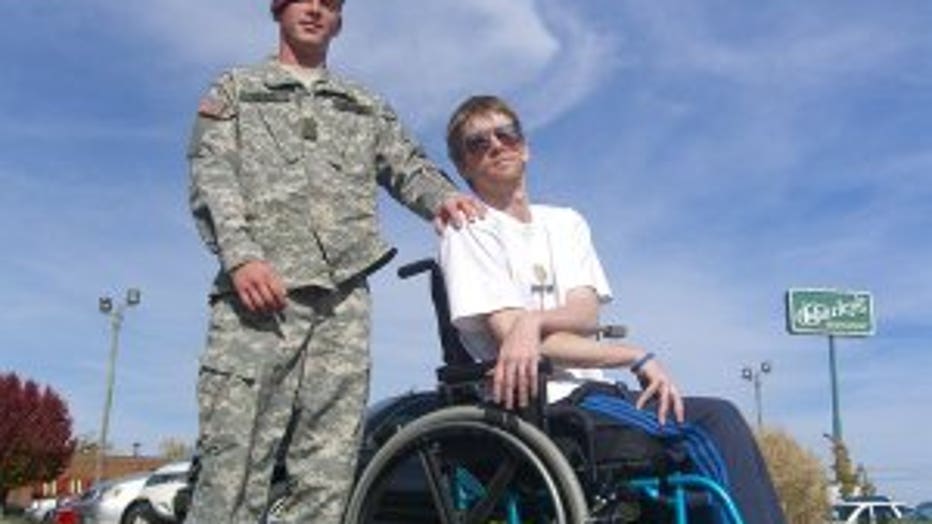 Courtesy of Ellen Spiro/Los Angeles Times


 

Nine years later, Young, 33, is fading.

"I'm sick and tired of being sick and tired," a bed-ridden Young told the Kansas City Star's Matt Campbell.

Young, Campbell reports, "is mostly confined to his bed. His colon was removed in November and he doesn't eat solid food. A pump that he controls provides anti-pain drugs through a tube into his chest. He gets nauseated and tires easily."

For the complete Los Angeles Times story, go here.