Juanita, Redmond high schools closing Friday in response to threats
REDMOND, Wash. -- The Lake Washington School District announced Thursday that Juanita High School in Kirkland and Redmond High School will be closed Friday in response to threats made at both schools.

"The safety of our students and staff is of paramount importance. Out of an abundance of caution, since we cannot yet determine the credibility of these threats, we have made the difficult decision to close Juanita High School and Redmond High School on Friday, February 5," Traci Pierce, school superintendent, said in a news release.

Police said  they are investigating a threatening message found in a girls' restroom at Juanita High School on Tuesday. A student found the message, which read:  "Don't come to school on 2/5 if you like your life. I'm sorry F".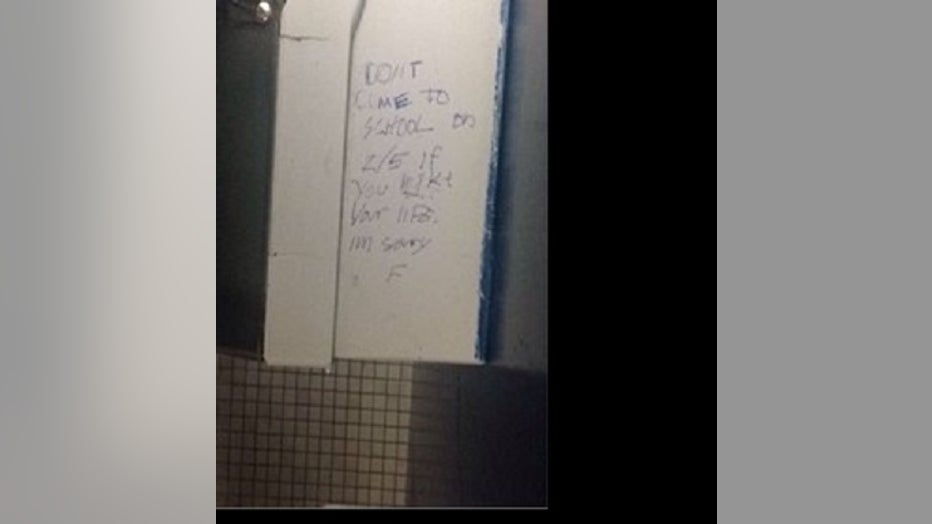 The school district said a threatening message was discovered Thursday at Redmond High School, also referring to Friday, February 5. Administrators immediately contacted Redmond Police, who are investigating.

The school district released no details on that threat.

The district said students and staff at both schools will make up the missed school day and an additional day will be added to the school year.

It said all activities and building use have been cancelled at both schools for Friday, February 5. The scheduled KingCo wrestling tournaments scheduled for Juanita High School will be rescheduled and relocated. The scheduled diving meet has been moved to the Bellevue Aquatic Center.