'Kitchen Nightmares' is a dream for local restaurant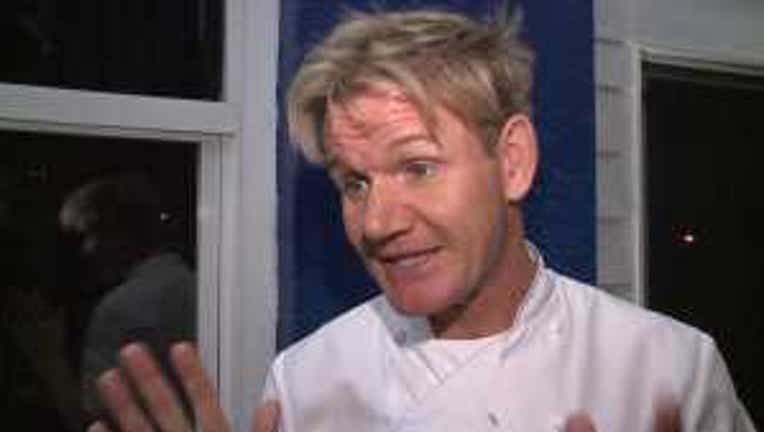 article
SEATTLE -- World Famous Chef and host of Fox's Kitchen Nightmares Gordon Ramsay is in Seattle, hoping to turn around a struggling local restaurant.

Yanni's Greek Restaurant is a family run eatery in the Phinney Ridge neighborhood, known for its extensive menu and traditional Mediterranean food. But lately, there's been a problem.

Enter Chef Ramsay. The fiery reality TV host has been hard at work overhauling the restaurant for an upcoming episode of Kitchen Nightmares, which is entering its fourth season. The reality show, imported from the United Kingdom, features failing restaurants usually hemorrhaging money, alienating customers with terrible service and even worse food.

A quick glance of the Yanni's online reviews and you'll see some of those complaints. Chef Ramsay said the problem with Yanni's starts with its dysfunctional kitchen.

"This is a family run restaurant that almost not just lost its way, but fell out of love for each other let alone the restaurant," said Ramsay.

He described the restaurant owner as being in disarray and "at war with each other".

"He's old fashioned and treats his family almost like military," said Ramsay of Yanni's patriarch and head chef.

Ramsay says the father-daughter team running the kitchen are stubborn, headstrong, and at times ignore each other.

"He doesn't show them enough love," said Ramsay. "The most important thing was bringing them together."

Another problem was the menu, which Ramsay said contained more than 70 items and a dozen daily specials. He also grilled the kitchen staff for freezing some of their produce, a practice which they've since abandoned.

"They've managed to encapture some of the produce locally, which is second to none. From a chef's point of view, it's a dream."

As the restaurant celebrated their re-launch on Sunday, Ramsay said the family is more determined than ever when it comes to changing things for the better.

"The want and the need and the desperation to put this restaurant back on the map, from them, has been extraordinary," he said.

But it hasn't been easy for this family, who's operated the restaurant since it opened as the Lakeside Café back in 1984. At times they've found Ramsay's ways and the shows format to be an emotional trial.

"He's a very very harsh critic, but he's right," said Tariya Rosca, who runs the restaurant's dining room with her mother. "It's been hard, it's been a challenge, it's been thrilling, it's been exciting, it's been devastating at times."

The family and staff at Yanni's say they've learned a lot from Chef Ramsay and his unique brand of brutal honesty.

"We now feel like we're up with the times and that we actually fit in to our neighborhood," Rosca said.

"Hopefully with their attitude back, with their family back, and the restaurant looking gorgeous , this place should fly," Ramsay said.

The episode of Kitchen Nightmares featuring Yanni's is scheduled to air sometime in February.