Local kids with amputations get surprise meeting with Seahawks' Shaquem Griffin
Watch story here: Video of local kids with amputations getting surprise meeting with Seahawks' Shaquem Griffin

RENTON-- A group of local kids with amputations got the surprise of a lifetime at Seahawks training camp. A meeting with their new role model and the first one-handed player in NFL history, linebacker Shaquem Griffin.

"I'm too excited to cry and I'm too emotional to not cry," 12-year-old Levi Meyers said after hugging Griffin. She was born without a fibula, the bone in her lower leg.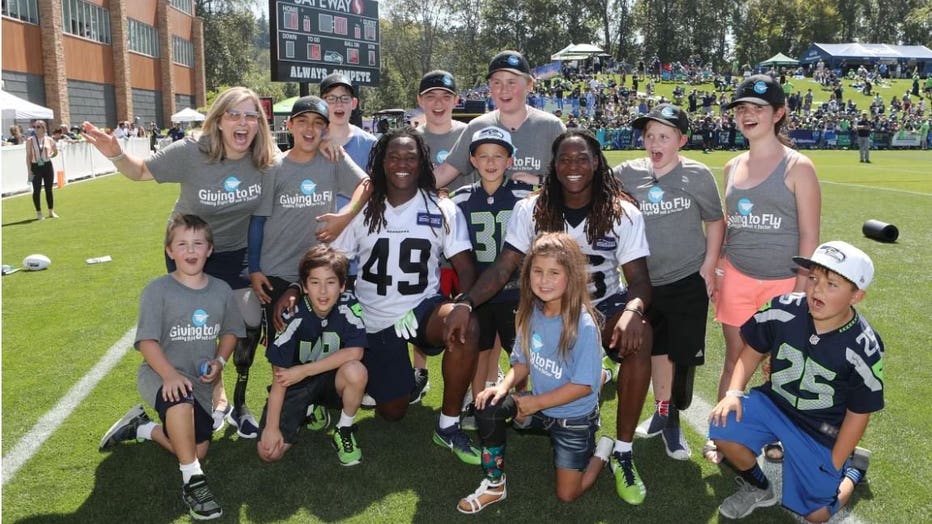 Kids with amputations from local nonprofit Giving to Fly and their siblings get surprise meeting with Shaquem Griffin (number 49) and his twin brother Shaquill (number 26)Photo courtesy: Seahawks


The children are supported by a Bothell-based nonprofit called Giving to Fly. It pays for kids with amputations to fly to incredible experiences, like specialized summer camps. The organization was founded by Jenna Powell, whose son 12-year-old son Logan had his leg amputated above the knee before he turned 1.

Powell says the Seahawks drafting Griffin changed everything for her son and the other children they serve.

"It shows anything is possible," Powell said. "As parents, we tell our kids they can do anything. They just got to push, and they're like, 'Sure mom. Sure dad. I'll never play in the NFL or the MLB.' And this just shows that you can. You really can."

For her son Logan, it provides another reason to cheer on his beloved Seahawks.

"It's really cool that there's a mentor for football that I can see on my favorite team," Logan said.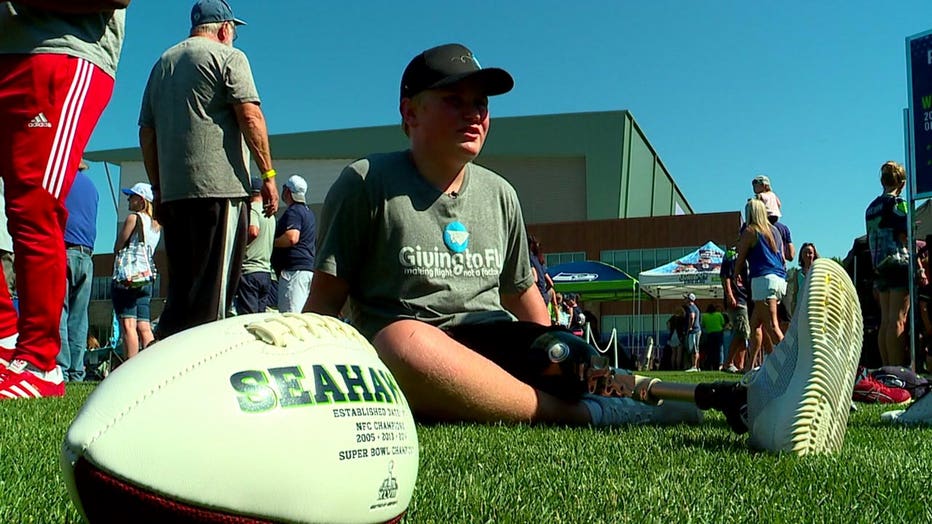 The Seahawks learned about Giving to Fly and invited a group of kids with amputations, their siblings, and parents to training camp. What the kids didn't know was that they'd be invited down onto the field, where they would get to meet Shaquem Griffin and his twin brother, cornerback Shaquill Griffin.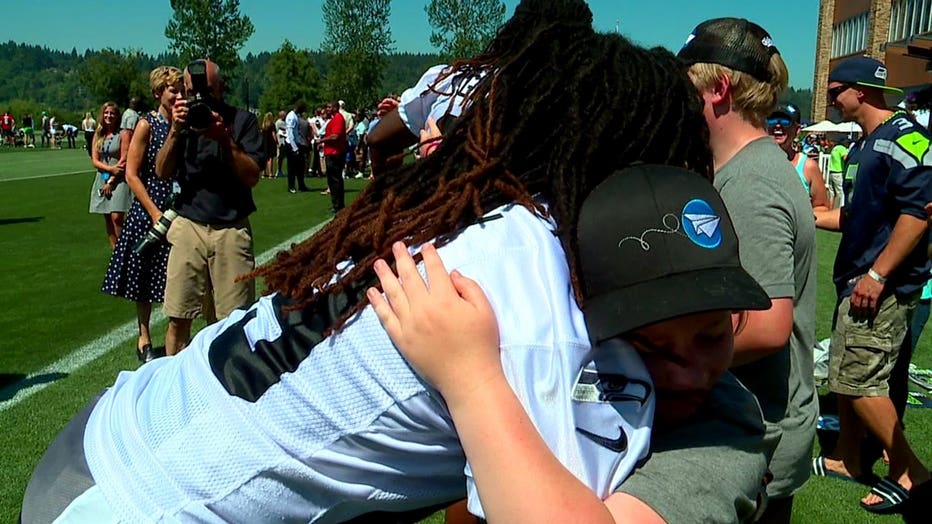 Shaquem Griffin hugs 12-year-old Levi Meyers.


12 year old Neiko Wellborn of Wenatchee lost his left leg in a lawnmower accident as a young boy. When the Seahawks drafted Shaquem, he immediately became Wellborn's new favorite NFL player.

Getting to meet Griffin was a dream come true.

"It felt really inspiring to me," Wellborn said. "You can do anything that people with two feet, two arms, two legs can do."