Lynnwood teen born with no legs, one arm shatters swim records


LYNNWOOD -- Kayla Wheeler is a 16-year-old swimming phenomenon. She continues to shatter world records, all while dealing with a disability that would keep most people out of the water.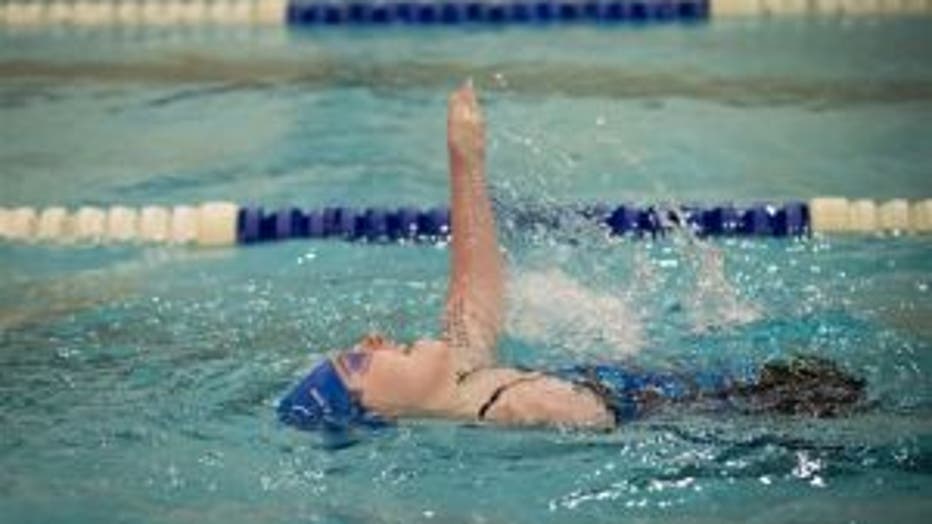 Kayla was born a congenital amputee, with no legs and only one arm. Her mom Joyce started her daughter in swim lessons when Kayla was just a toddler after a doctor recommended hydrotherapy for Kayla's disability.

Now the Mountlake Terrace High School junior holds the Paralympic world record in the 50-meter butterfly. She's competed in Mexico, Brazil and the Netherlands.

"It's kind of indescribable. When they announce her name and she's representing the United States I get goose bumps all over.  I'm so amazed that's my child," Joyce said.

Swimmers like Kayla are broken into different class levels based on how disabled they are. She qualified for the 2012 London Paralympic Games, but couldn't go because there weren't enough people to compete against.

"I didn't get to make the team because there were no female events for my classification, which is an S1. That's the most disabled you could be and still swim," Kayla said.

Watch the video interview with Kayla from 2010



It was a disappointment, but Kayla keeps herself busy. Aside from swimming, she bowls, skis and plays baseball.

"We always told her there is nothing you can't do, we just might have to figure out a different way for you to do it and she has pushed the envelope," Joyce said.

That is an understatement. Kayla is on the Rocketry and Robotics Team and is taking advanced classes at Edmonds Community College. She is an amazing inspiration in and out of the water.

"I like being able to represent my country. That's amazing breaking records and getting medals, but I like being out there as a role model too," she said.

This year, Kayla also was named a scholastic All-American for her good grades and swimming achievements. Her next big meet is the International Paralympic World Championships in August in Montreal. Next year she will be a senior and is already thinking about what college she wants to attend and is considering the University of Washington and Yale.