Marysville couple seriously injured by suspected drunken driver


BURIEN -- A Marysville woman her husband were seriously injured on their way to the airport Wednesday morning after they were hit by a suspected drunken driver.

The couple slammed into a car that had crashed down a nearby embankment around 5 a.m. on Highway 509 near 128th St.

"The first thing I heard was a huge whomp.  There was no squeal of brakes, then another huge whomp," said neighbor John McManus.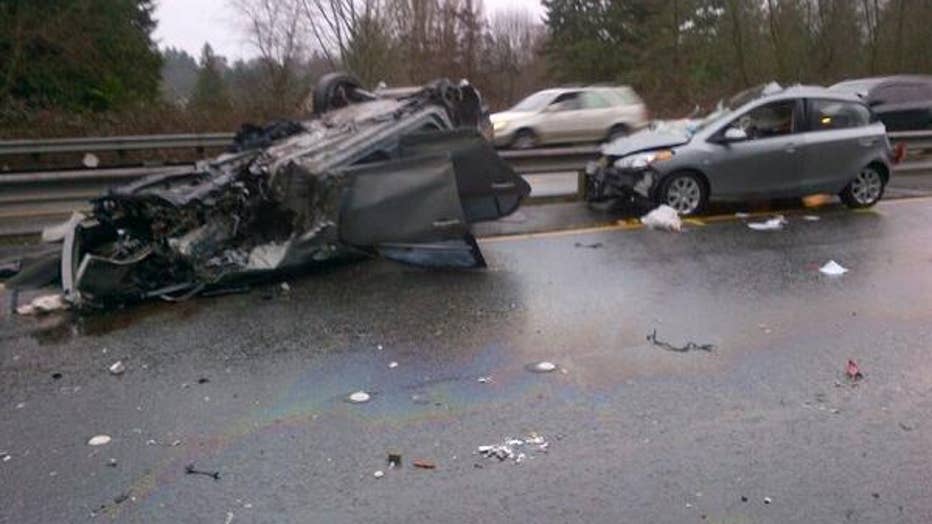 It was the sound of a 2008 Chevy Malibu driven by 24 year-old Christopher K. Wittman of Tukwila who blew through a stop sign at S. 116th St. and 5th Ave. S. in Burien down a dead-end street and over a ravine onto the southbound lanes of Highway 509.

"At that point a vehicle driven by a husband and wife en route to the airport struck that vehicle and then was struck at least by three other cars if not a fourth," said Washington State Patrol trooper Chris Webb.

People who live nearby are trying to comprehend how this happened. The suspect tried to run away but was arrested.  The couple who first hit Wittman was in a Mazda hatchback.  They are from Marysville and are both in their 50s.  They were taken to Harborview Medical Center, the woman in critical and the man in serious condition.

"It looks like he hit the big support post and it just launched him. He must have been just booking.  You can't cause this kind of destruction without flying like that," said neighbor John McManus.

Unfortunately, neighbors say they've seen reckless driving here before.

"This particular street for decades has been a raceway. I've lived in this area and there's always cars speeding up and down there," said resident Derek Johnson.

As of late Wednesday, Christopher Wittman had not been booked into the King County Jail. He was taken to Highline Medical Center for a blood draw, and investigators say he likely faces vehicular assault charges.

Wittman does not have a criminal history in Washington.