Microsoft CEO says son's developmental disability impacted his leadership: 'Everything changed'


SEATTLE -- It's not every day somebody will admit the birth of their first child left them devastated. But that's the very honest confession from the CEO of Microsoft, Satya Nadella.

"I was 29 when Zain was born," Nadella said about the birth of his son in 1996.

Nadella had only been working at Microsoft for four years. He and his wife, both overachievers, both only children themselves, had been anxiously awaiting their first born.

"The night he was born, everything changed," Nadella said.

"In utero asphyxiation caused a severe case of brain damage, which led to cerebral palsy. To be honest, for a few years after, I was thrown a real curve ball because all my plans were out. I said, 'why did this happen to me? What happened to us?'"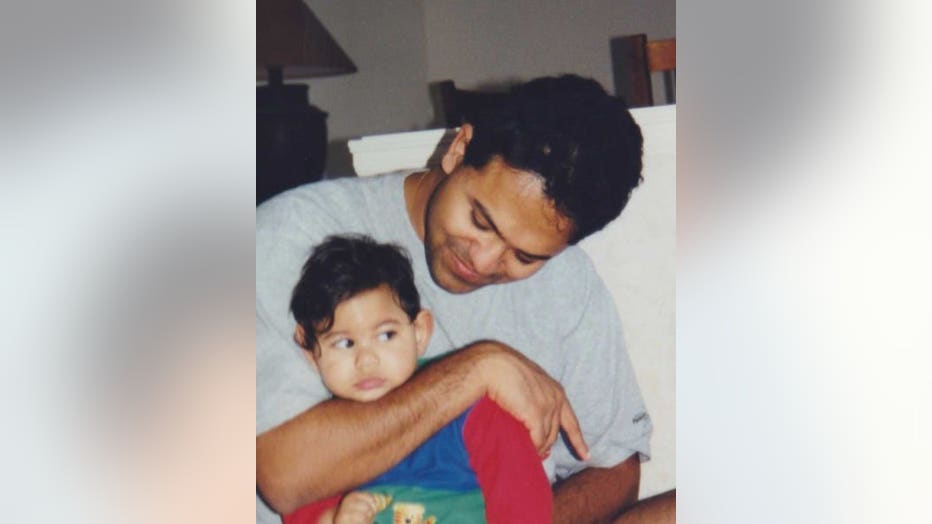 Nadella says for him, watching his wife put together a team of doctors and therapists, all dedicated to helping Zain, changed his perspective.

"That's what I think ultimately woke me up, to recognize that nothing happened to me," he said. "Something happened to Zain, and it was my responsibility as a father to step up."

Zain is now 21. He's non-verbal and requires a wheelchair to get around.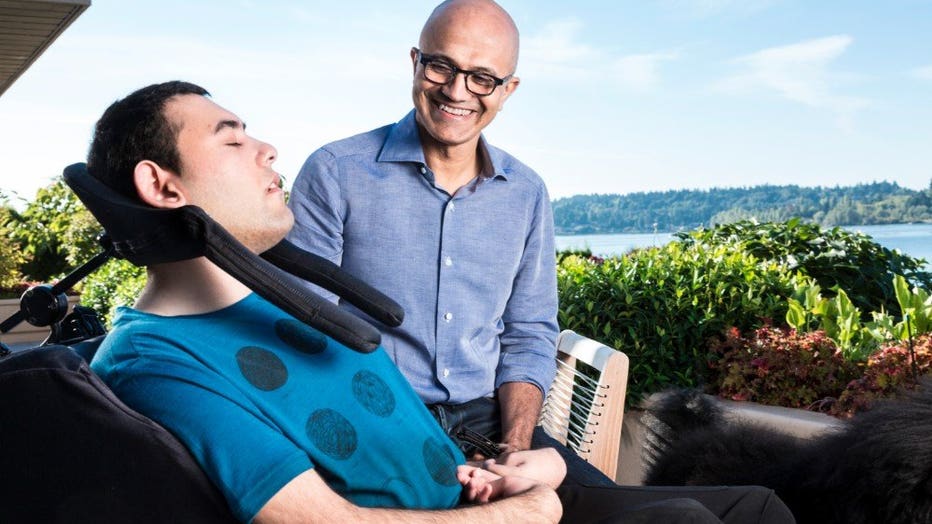 "That realization," Nadella says. "That ability to see through others' eyes, I think is one of those hard lessons one only learns through one's own life's experience that shapes you, not just at home, but as a leader."

Nadella says that empathy serves him well every day, as he leads  Microsoft's roughly 120,000 employees worldwide.

He's focused on driving innovation and making technology more accessible.

For people who are blind or have limited vision, the company has created an app that narrates the world around them. It can identify faces, and read items on a menu.

Microsoft also teamed up with former NFL and Washington State University football player Steve Gleason, giving him and others with ALS the ability to control a wheelchair with just the gaze of their eyes.

"I think where technology is going is to be able to empower more people," Nadella says. "To be able to accomplish more. I think that is a responsibility we have."

Microsoft has also made inclusive hiring a priority, including employing people with disabilities.

"As the CEO, ultimately, I do take accountability for the culture we create," he said. "The 100,000 plus people in the company, I want them all to be able to find this Microsoft platform to be useful and them finding deep meaning in their work."

Nadella says personally he's searching for "that importance of being able to find that harmony, between your life and your work. I think is so important."

Which takes us back to Zain, and the journey they have traveled together.

Son teaching father about the value of empathy.

Father helping son reach his full potential.

"How do we really make sure that Zain's life will be rich? he said. "Rich with the love of all the people around him. And we give him every opportunity to live a full life."

Nadella shared those and other personal stories in his new book, "Hit Refresh."

How does he balance the demands of being a CEO of a global tech company and being a dedicated husband and a father of three.

Nadella says, he's always trying to find "harmony."  Adding, "Some days I get. Some days I regress, but each day I try to get better."