Multnomah Falls bridge reopens after repairs from boulder damage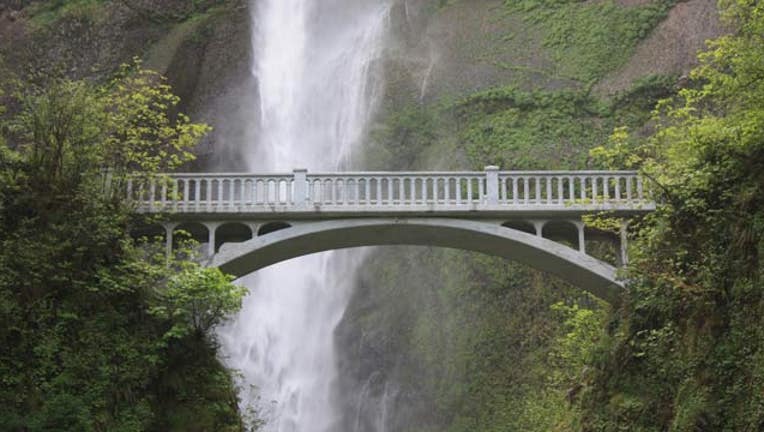 article


CASCADE LOCKS, Ore. (KPTV) -- The most photographed bridge in Oregon has finally reopened.

The Benson Bridge, which sits in front of picturesque Multnomah Falls in the Columbia River Gorge, reopened to the public Monday afternoon.

A boulder from the cliffs surrounding Multnomah Falls smashed through a chunk of the Benson Bridge back on Jan. 9, causing damage to a 4-foot by 4-foot section and its railing. No one was injured, but the iconic arched bridge has been closed for repairs ever since.

Battle Ground-based Catworks Construction completed the repairs, cleaned the bridge and applied a new seal coat to the structure that will prevent deterioration from the wet environment in the spray zone of the waterfall.

In addition to the bridge, the popular Wahkeena to Multnomah Falls hiking loop is now passable, as well as the hike to the top of the falls.

There will be a reopening ceremony to celebrate the bridge on Friday, May 30, at 10 a.m. Attendees are encouraged to make the .25-mile short hike up to the bridge after the ceremony to view the restored bridge.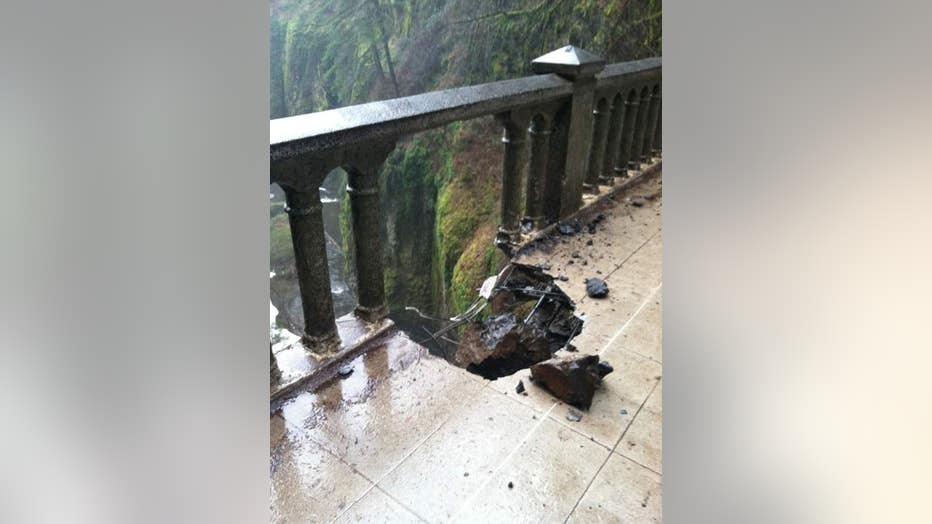 A boulder crashed through this part of Benson Bridge at Multnomah Falls on Jan. 9. No one was injured. (Photo: KPTV/Portland)