N.Y. governor signs nation's first gun-control bill since Newtown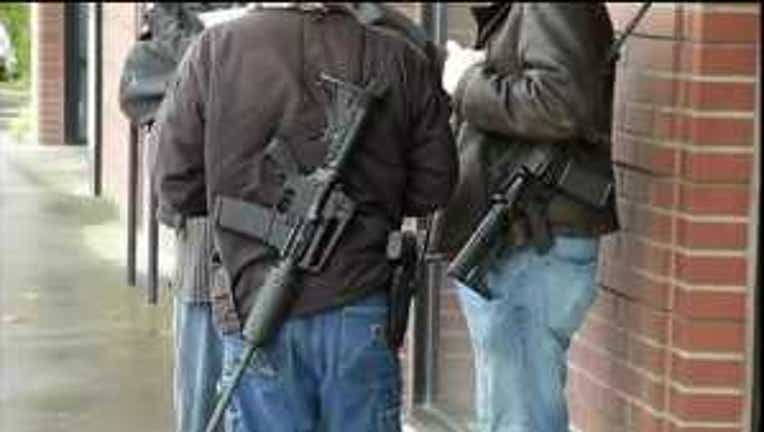 article


ALBANY, N.Y. -- New York Gov. Andrew Cuomo on Tuesday signed into law a new package of gun regulations intended to fortify the state's existing assault weapons ban, limit the number of bullets in magazines and strengthen rules that keep the mentally ill from owning firearms.

The regulations are the nation's first since last month's massacre in Newtown, Conn., where a gunman killed 27 people, including 20 young children at an elementary school.

President Obama plans on Wednesday to announce his plans for federal gun control measures.



Cuomo, a self-described gun owner, said the tragedy had spurred New York lawmakers to action and called the legislation a "common sense" measure.

"You can overpower the extremists with intelligence and common sense," he said.

Both New York's GOP-controlled Senate and Democrat-controlled Assembly approved it by overwhelming margins, roughly a week after Cuomo spelled out tough new gun control proposals in his annual State of the State address.

Cuomo, a first-term Democratic governor, had called for a tightening of the state's assault weapons ban, background checks for people who purchase guns in private transactions and more restrictions on high-capacity magazines.

The deal includes a statewide gun registry and adds a uniform licensing standard across the state, altering the current system, in which each county or municipality sets a standard.

Residents are also restricted to purchasing ammunition magazines that carry seven bullets, rather than 10.

It remains unclear what effect the measure will have on the state's already stringent approach to gun control.

"The changes in New York are largely cosmetic," said CNN legal analyst Paul Callan, who described existing regulations as "the toughest gun laws in the United States."

"The one change that arguably will have the greatest impact is the amendment to Kendra's Law, which will permit closer monitoring of the mentally ill," he said.

That 1999 law grants New York judges the authority to require residents to undergo psychiatric treatment if they meet certain criteria.

-- CNN

To read the entire CNN article, click here.