New Pike Place Market designs unveiled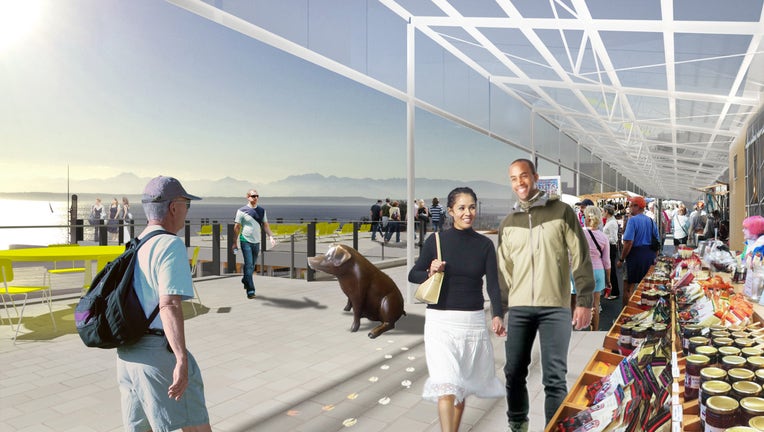 article
SEATTLE -- One of the most popular tourists attractions in Seattle is getting a makeover.

In partnership with architecture firm The Miller Hull Partnership, the Pike Place Market Preservation and Development Authority released the latest designs for the Pike Place Market Waterfront Entrance on Western Avenue.

Officials say, within the next year, ground will be broken on the final piece of the historic district, celebrating the beginning of a transformation of the western edge of Pike Place Market and the future connection of downtown Seattle and the new central waterfront.

The low-rise, mixed-use development will provide parking, added retail and restaurant space, several stories for low-income housing and expanded social services.

"Throughout its 107 year history, the market has continually evolved and responded to changing times while maintaining its historic character and authenticity," said Ben Franz-Knight, executive director of the Pike Place Market Preservation and Development Authority.

Key features of the project include: 15,000 square feet of retail space; more than 30,000 square feet of open public space encompassing a public plaza and viewing deck from the Desimone Bridge; room for farm or craft stalls on the roof terrace; 40 low income housing units for seniors; 300 covered parking spaces; and multiple public art installations.

Construction will begin within the next year and is slated to be completed by 2016.