Nonprofit raffles off $5 million dream home, but there's a catch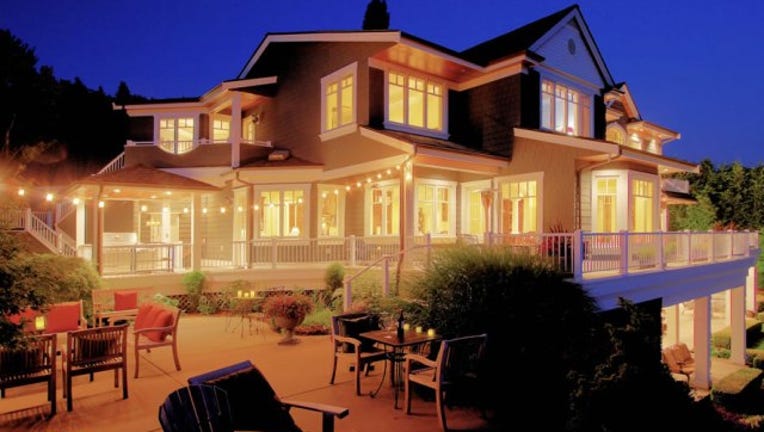 article
SEATTLE -- Want to have a chance at winning a multi-million dollar home, a luxury car or a Bahama vacation?
No, this isn't a marketing scam that promises riches with little work. All you have to do to win is buy a raffle ticket. An expensive raffle ticket.
Puget Sound Raffle is raffling off more than 1,700 prizes, including homes, cars and cash in $150 per entry raffle tickets. Proceeds from the raffle will go to benefit Special Olympics Washington, an organization that helps provide year-round sports training and athletic competition to children and adults with intellectual disabilities.
Special Olympics Washington is a registered 501(c)(3) nonporift organization, and will give all proceeds from the raffle back to competitors and the charity.
The raffle will be drawn in May. 
The special grand prize is a home located in Sammamish, Wash, that is appraised at more than $5 million. The winner grand prize winner can take the home or a special payout of $4 million over 20 years. 
There is a catch, though. The more extravagant prizes will only be given if a certain number of raffle tickets are sold. 
"A minimum of 75,000 tickets must be sold by May 16, 2014 for the Grand Prize Winner to have a choice of the house, the annuity of $4 million paid over 20 years or a onetime $2.8 million payout," rules to the raffle read. "If fewer than $75,000 tickets are sold by May 16, 2014, the raffle will be held as scheduled and prizes will be awarded as advertised with the exception that the Grand Prize winner will receive a choice sum equal to 50% of the net raffle proceeds paid as an annuity over 20 years. 
Still, you have a better chance at winning these prizes than winning the lottery. Will you play? 
For more information on the raffle, click here.