Once controversial, Indigenous Peoples' Day has caught on
SNOHOMISH COUNTY, Wash. -- Three years later, it's hard to believe Seattle's first Indigenous Peoples' Day came with commotion.

The debate was heated. Many spoke out against recognizing Indigenous Peoples' Day on the same day as the Columbus holiday. The 7-0 vote by the Seattle City Council followed an emotional public discussion on both sides.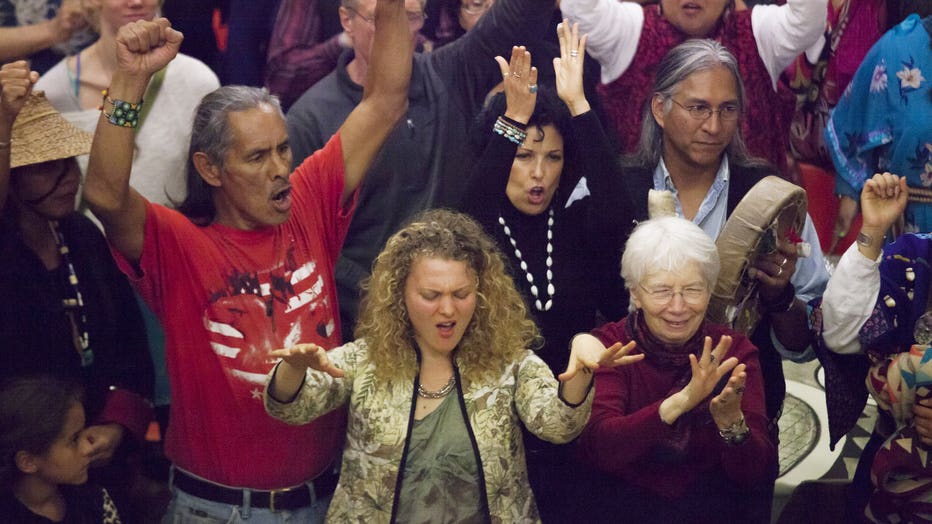 People cheer during Indigenous Peoples' Day celebrations at the Daybreak Star Cultural Center on October 13, 2014 in Seattle, Washington. Earlier that afternoon, Seattle Mayor Ed Murray signed a resolution designating the second Monday in October to


Now, the day is celebrated like many other holidays in Seattle -- without much controversy.

Forty-seven cities and four states honor some form of Indigenous Peoples' Day. The idea of observing the day originated in 1977, and the first city to pass a resolution was Berkeley, Calif. in 1992. The move to not celebrate Columbus Day came as a protest to the historical conquest of North America.

Over the past three years, the day has caught on in the Puget Sound.

Bellingham and Olympia already celebrated Indigenous Peoples' Day. Earlier this year, Snohomish County will begin marking the second Monday in October with the day. Edmonds voted earlier this year after voting against a jointly named day. It's also celebrated in Bainbridge Island and Spokane.

The resolution in Snohomish county specifically recognizes the Coast Salish people of the Puget Sound region, including the Tulalip Tribes.

For more on Indigenous Peoples' Day in your area, visit your city or county's website.

Seattle will host an Indigenous Peoples' Day party at 11:30 a.m. on Oct. 9. There will be salmon chowder, a keynote speaker, and dancing.

Other events are scheduled around the city.